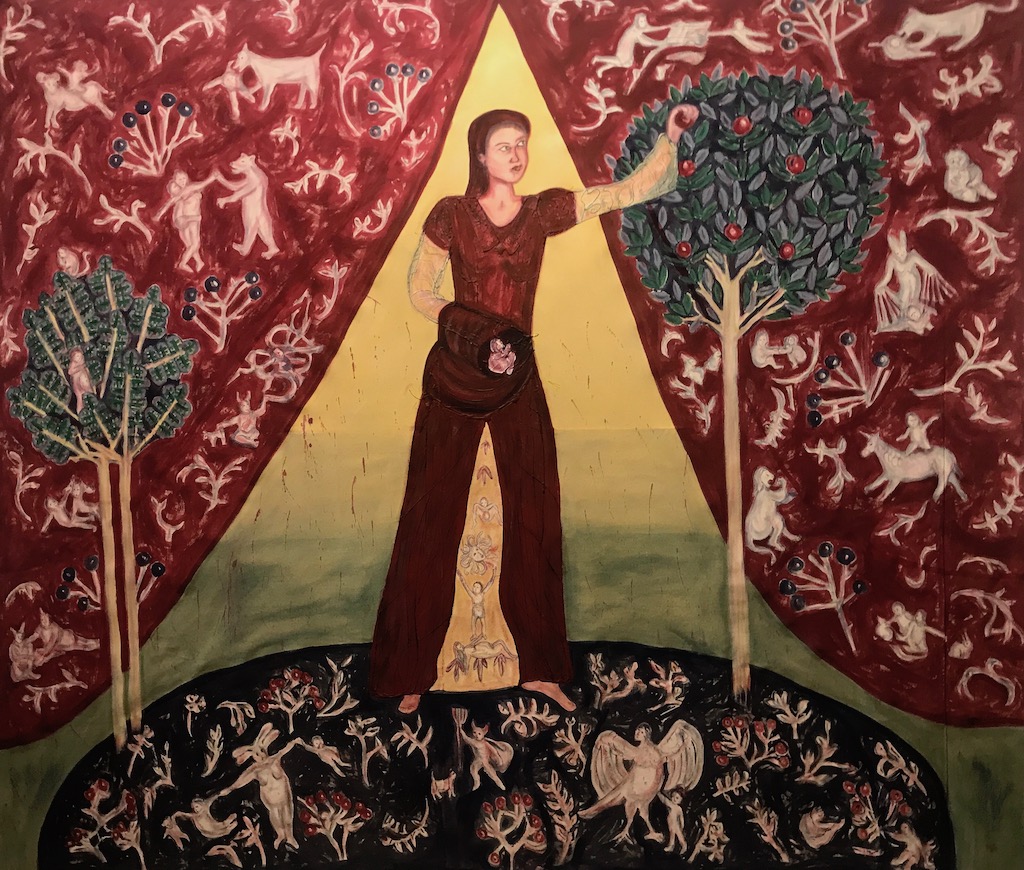 Delpha Hudson is an artist who makes work about women's lives and the nature of Self. Her surreal domestic aims to create new conversations about care and inequality.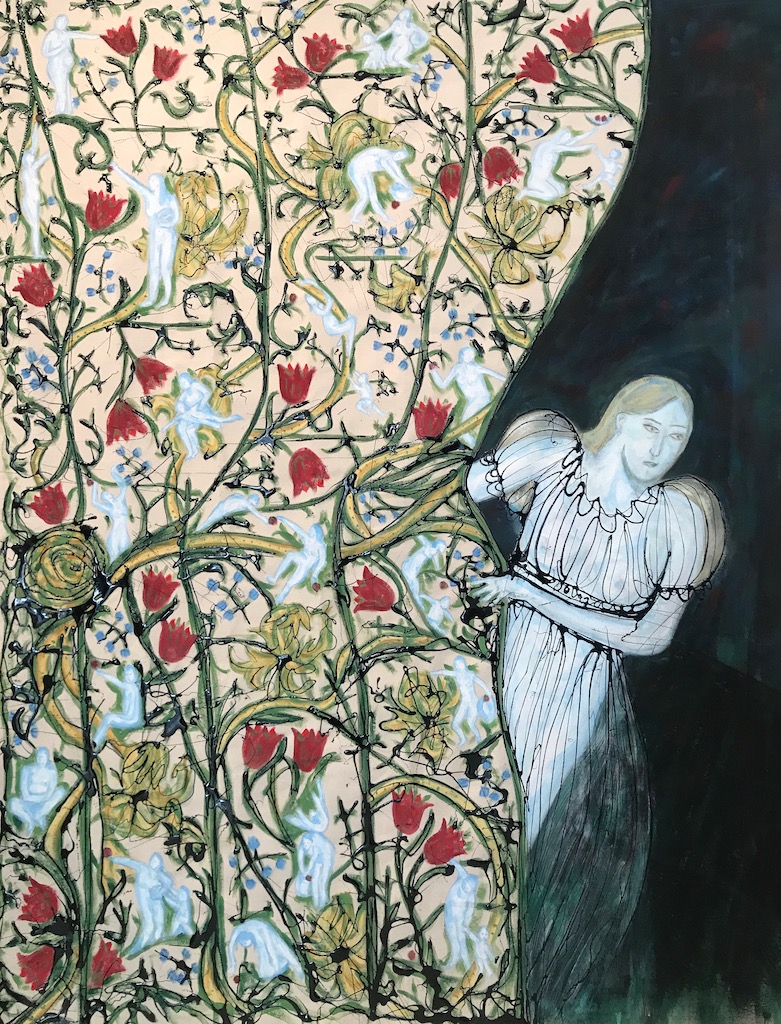 Figurative paintings create layers of dust from which to excavate stories from everyday life. I make dark and whimsical paintings that aim to unravel meaning by satirizing women's lived experience.
Paintings are often medieval, macabre and excessive with the busy corporeality of many figures that are fantastical through sheer numbers. They use a vast range of references that and pull you backwards and forwards through time, challenging historical hierarchies of painting – often with cherubic clinging children in tow.
I use colour intuitively and a kind of 'narrative informalism' to create relationships between abstraction and figuration. Using dynamic materials in flux to laugh at historical narratives, recurring themes and motifs operate on different levels of narrative composition and aim to make visible and create 'withness' – to see and feel for the inequalities in women's lives.
This productive disorientation of historical grand narratives is socially engaged practice, aiming to create a vehicle with which to examine old narratives and ask for change.
Delpha Hudson, 2021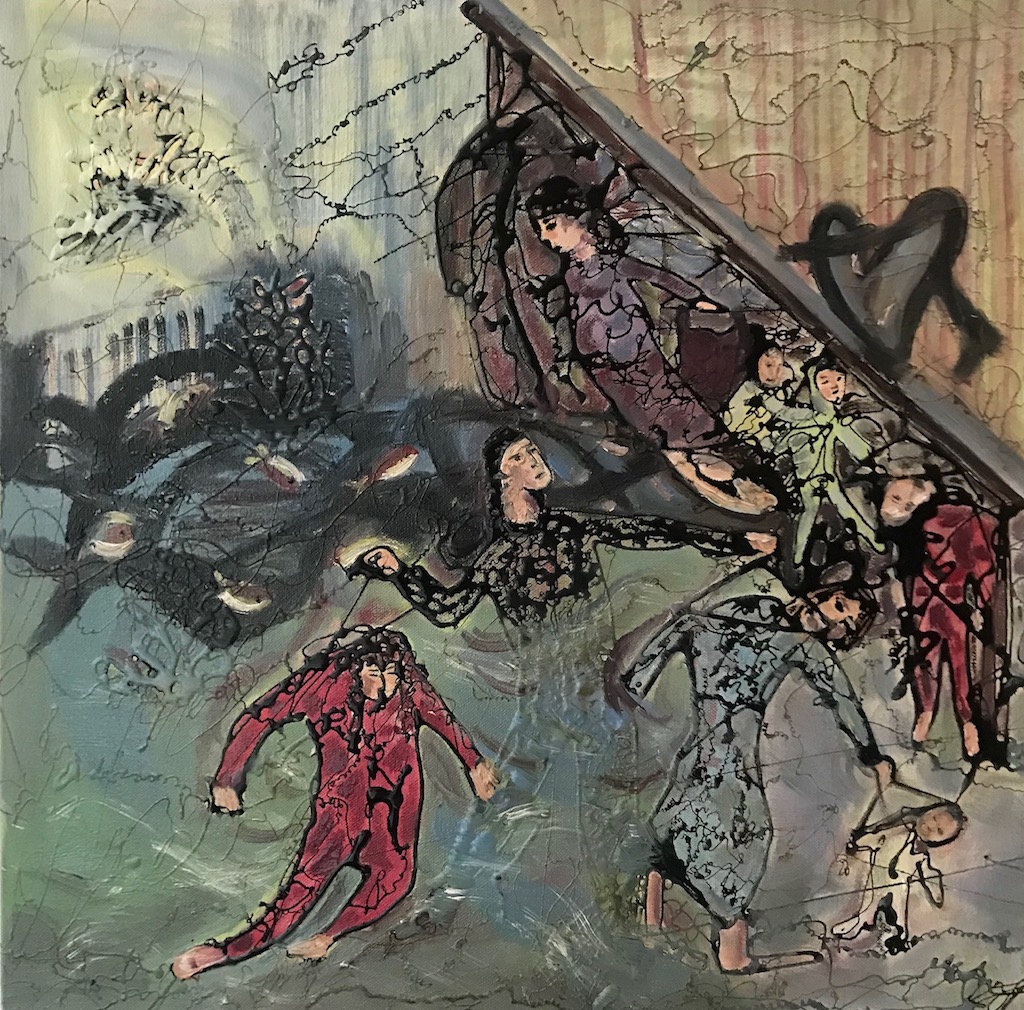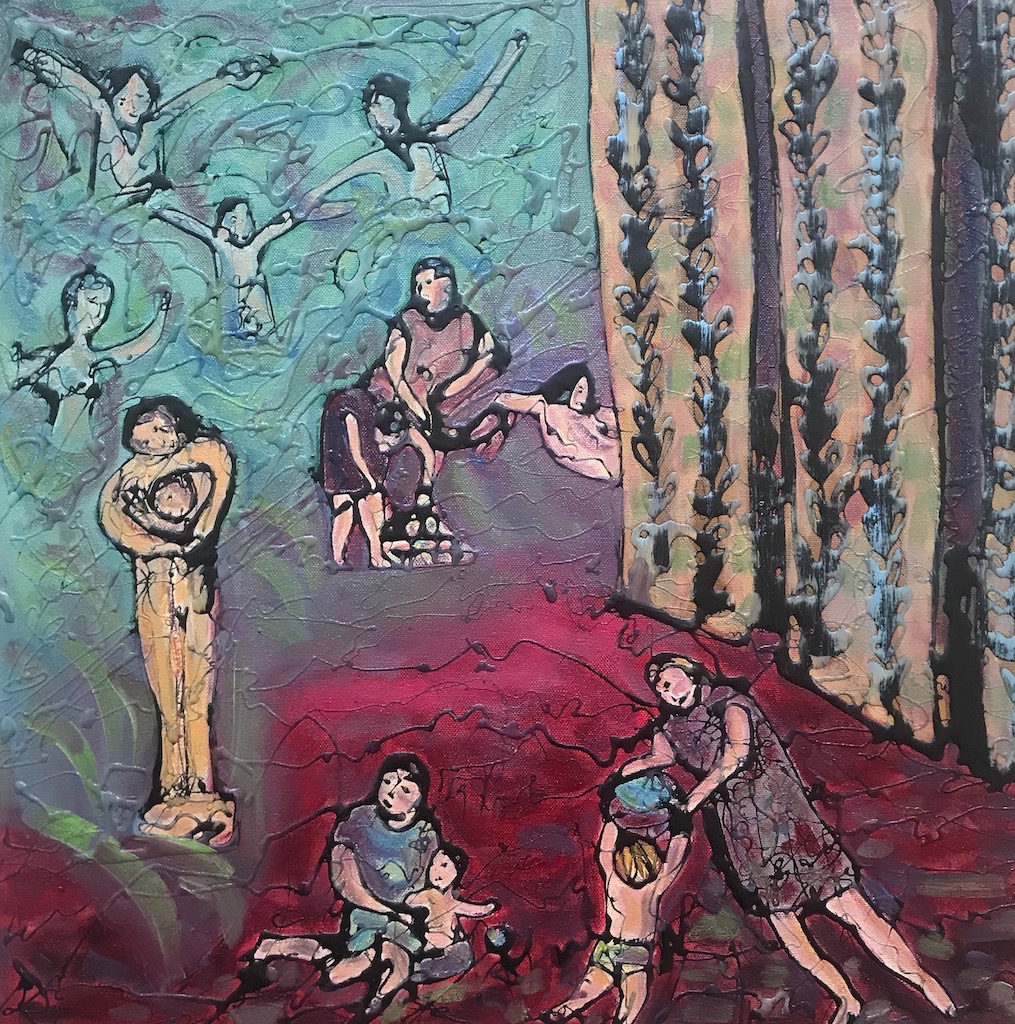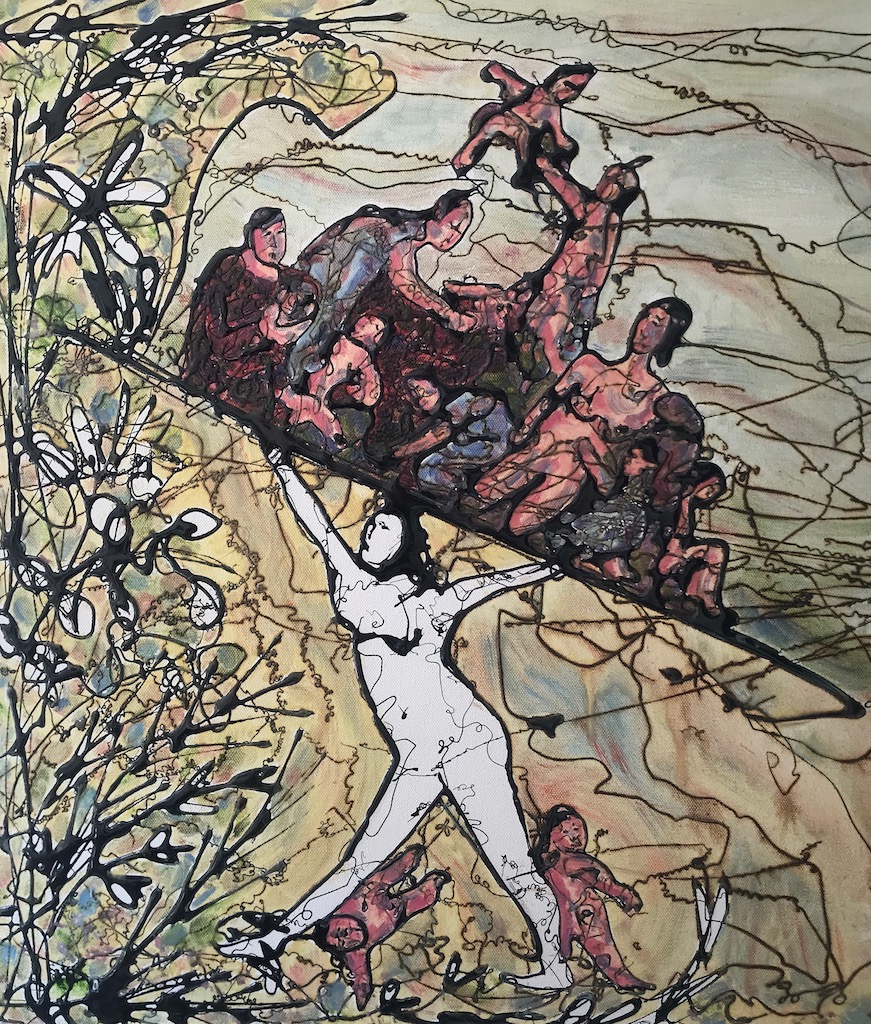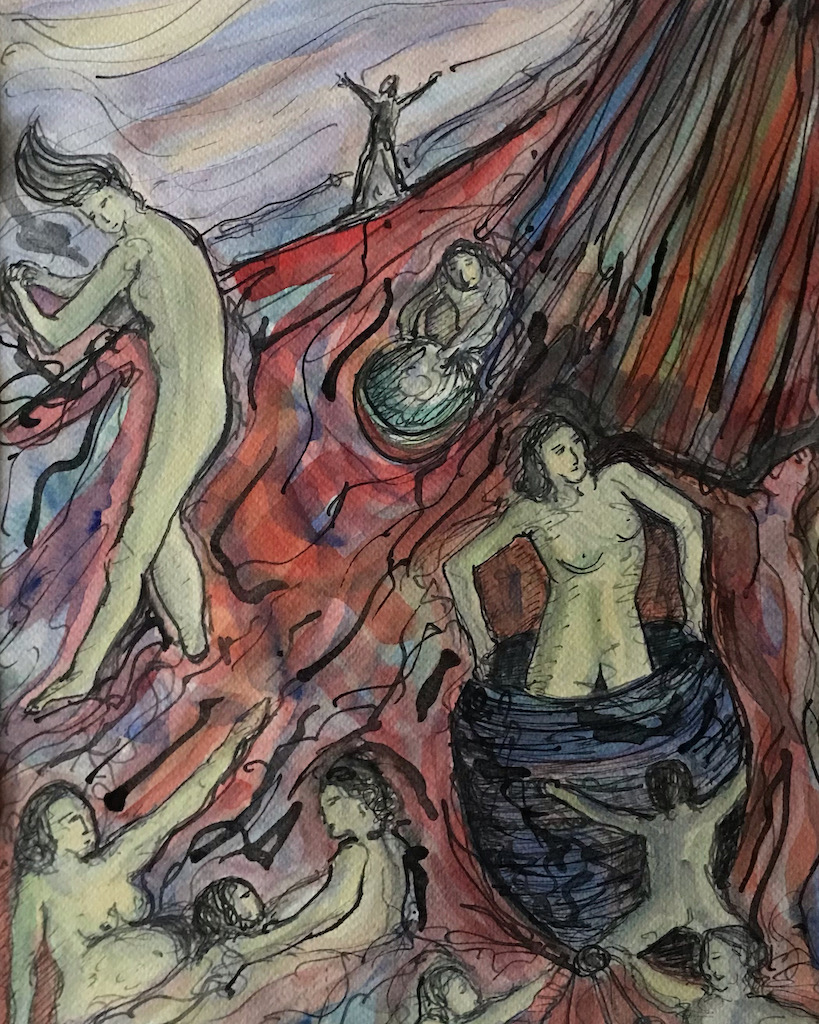 Read more about the artist