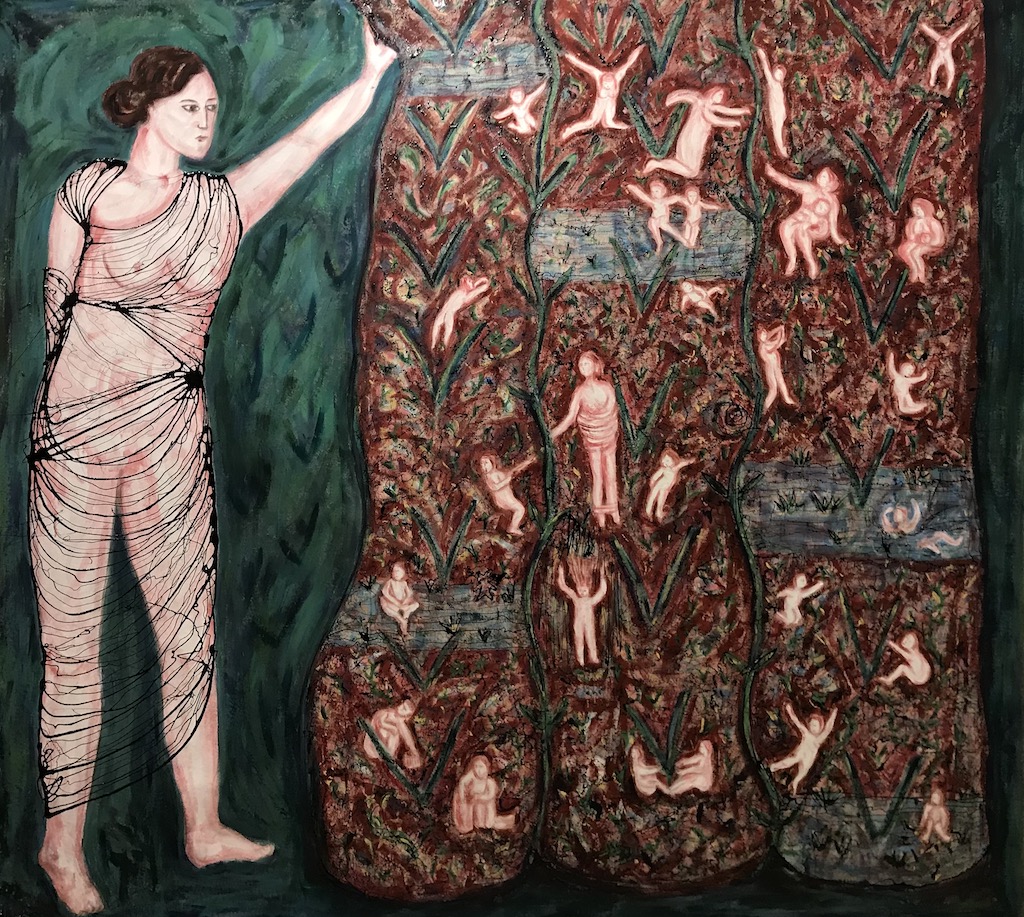 'I paint chaotic and bizarre domestic scenes of every day life. Surreal and dystopian figures gesture as if from a medieval illuminated manuscript, or an Old Master like Bosch or Michelangelo, but twisted somehow.
Richly textured compositions on canvas use a technique of dripping bitumen, or work on paper uses ink to create dynamic networks or patterns from which figures weave a narrative.
Paintings use personal and political strategies to propose that through out our lives, we have the potential to live with paradox and ambivalence and can change our stories to survive.
I choreograph powerful female protagonists and situate them in new imaginary realms in order to challenge domestic legacies and make women visible. Paintings aim to engage our empathy and employ dark humour to reveal devious psychology. Sharing chaotic stories about the common condition of women and mothers aims to engender change'.
Delpha Hudson, 2021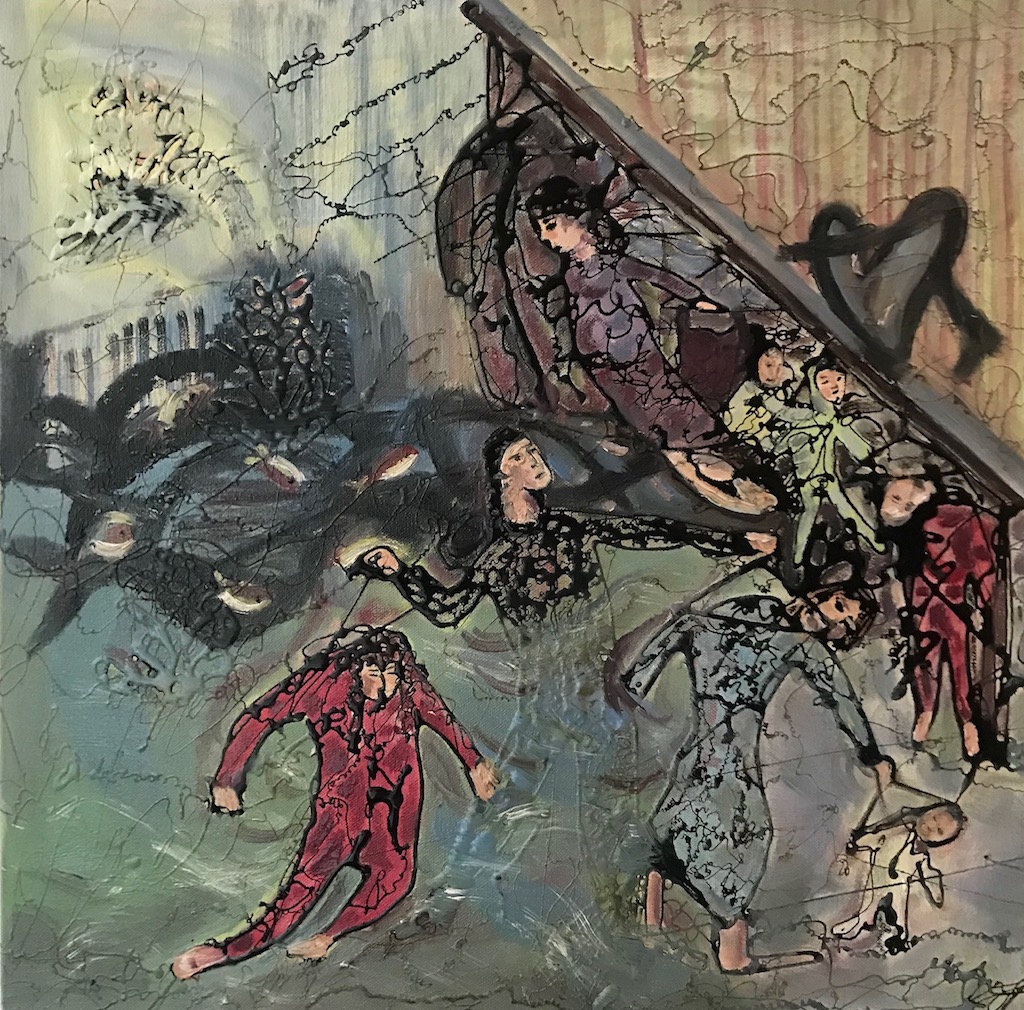 Delpha has worked with an unusual technique of dripping bitumen paint to make works on canvas to make paintings since 2006. Find out more about the artist or watch a film about the artist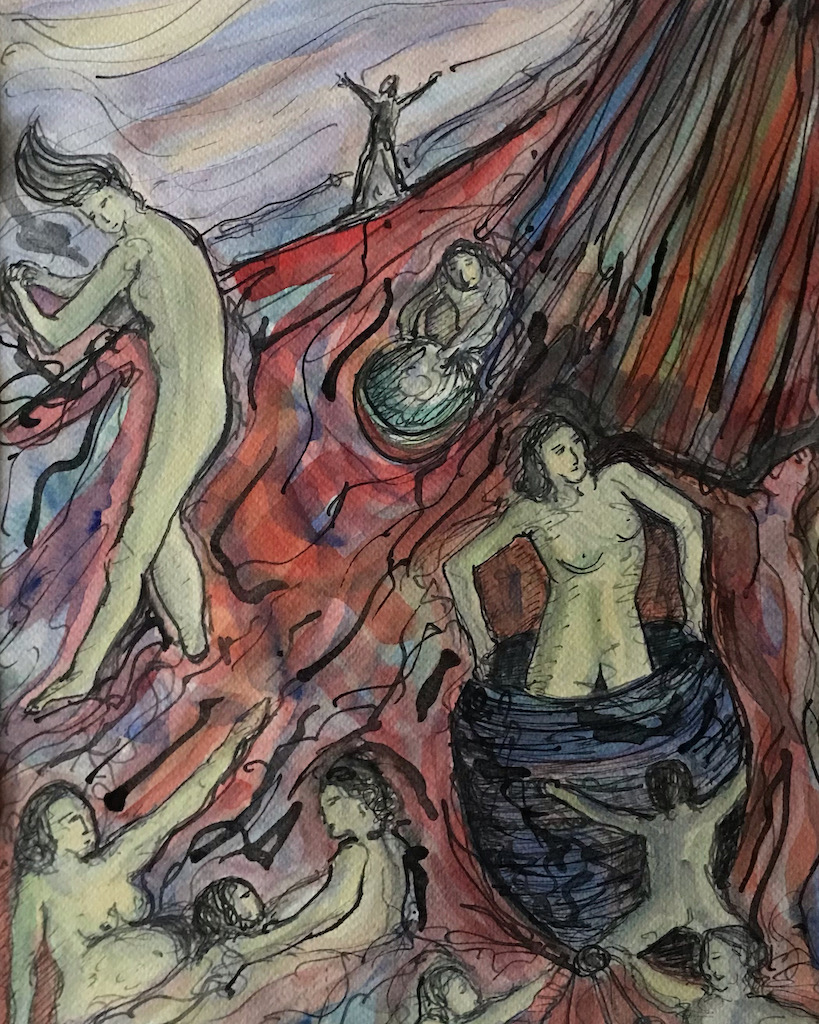 Find out more about latest painting
Have a look at affordable works with watercolour & ink on paper.