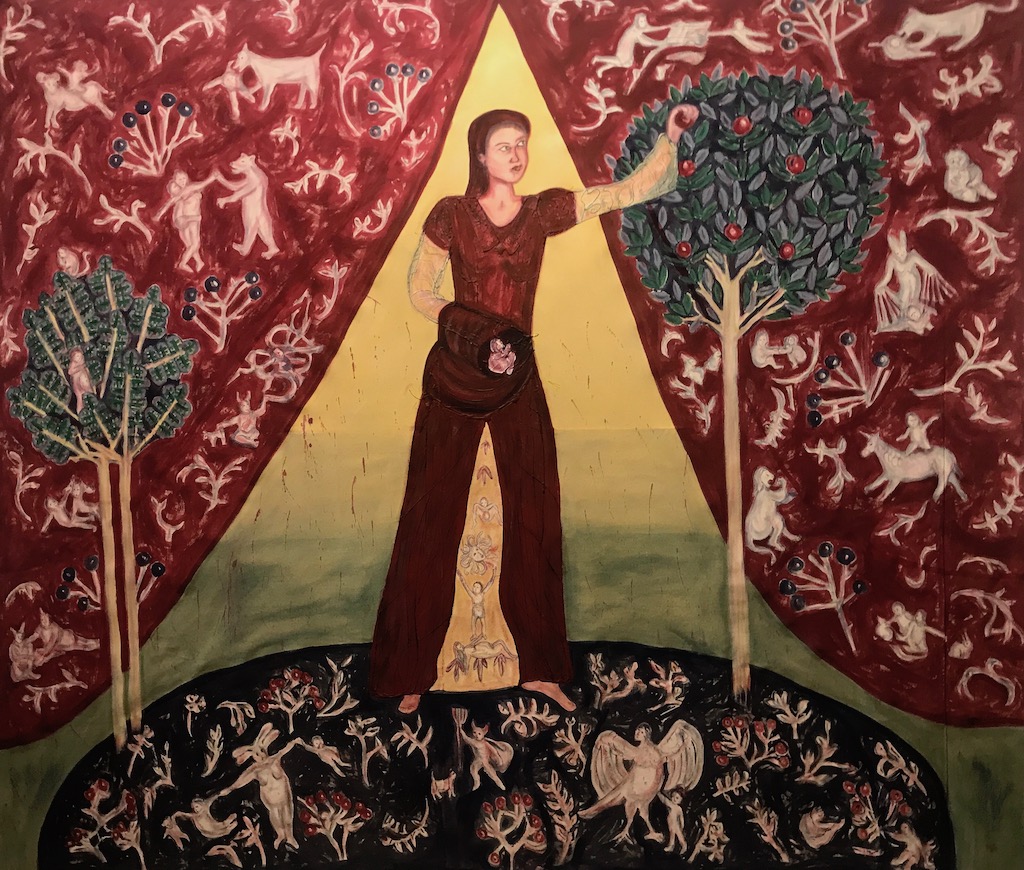 Delpha Hudson is an artist who makes work about women's lives and the nature of Self. Her surreal domestic aims to create new conversations about care and inequality.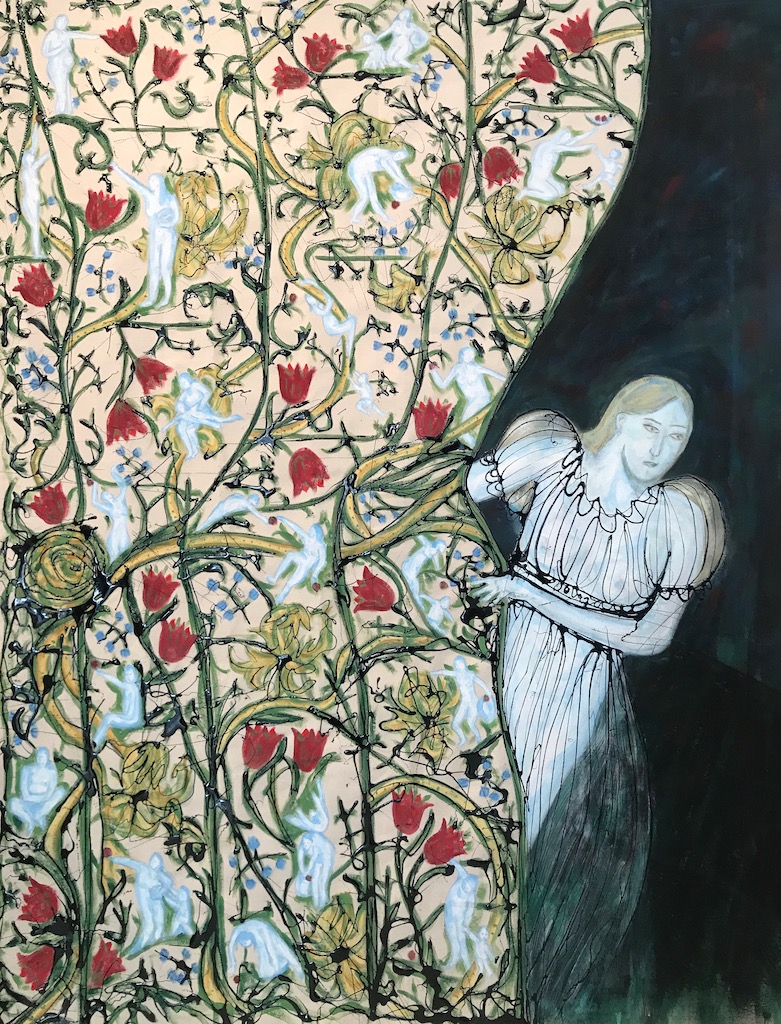 I make colourful and dark whimsical paintings that use a vast range of references in order to pull you backwards and forwards through time. Productive disorientations of old and new mythologies aim to show women's lives through a new prism. Crowded scenes and patterned designs are resonant of medieval art or old masters like Bosch or Michelangelo, yet parody roles and constraints placed on women's lives.
I make multiple bodies of work that are contemporary, political and socially engaged. Surreal domestic juxtapositions are combined with recurring themes, motifs and symbols that challenge historical hierarchies by satirizing and unravelling unequal representation of women.
Painting can create extraordinary spaces that register presence. Spatial compositions aim to make women's lived experience visible and reveal a common condition. I invite the viewer not just to 'witness' but to 'withness'  –  to see and feel empathy for women, mothers and carers.
Paintings have multiple threads, bodies and symbols that propose the discontinuous and multiple Self. Figures are often naked, creeping out from colourful ornamental designs that articulate embodiment and contradiction. Compositions tell more than stories, I paint to create new ways of looking at the world.
Delpha Hudson, January 2022