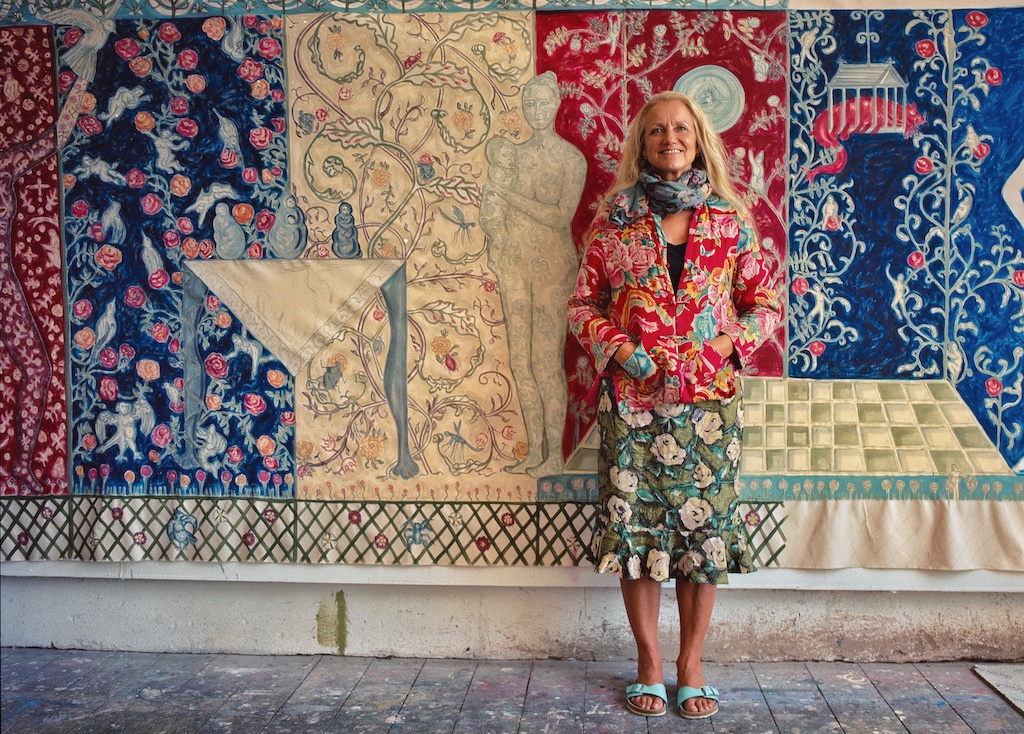 Delpha is an artist based in Penzance, Cornwall. She has been making art about women, value and visibility since the late 90s. She uses a range of interdisciplinary media including performance, film, installation.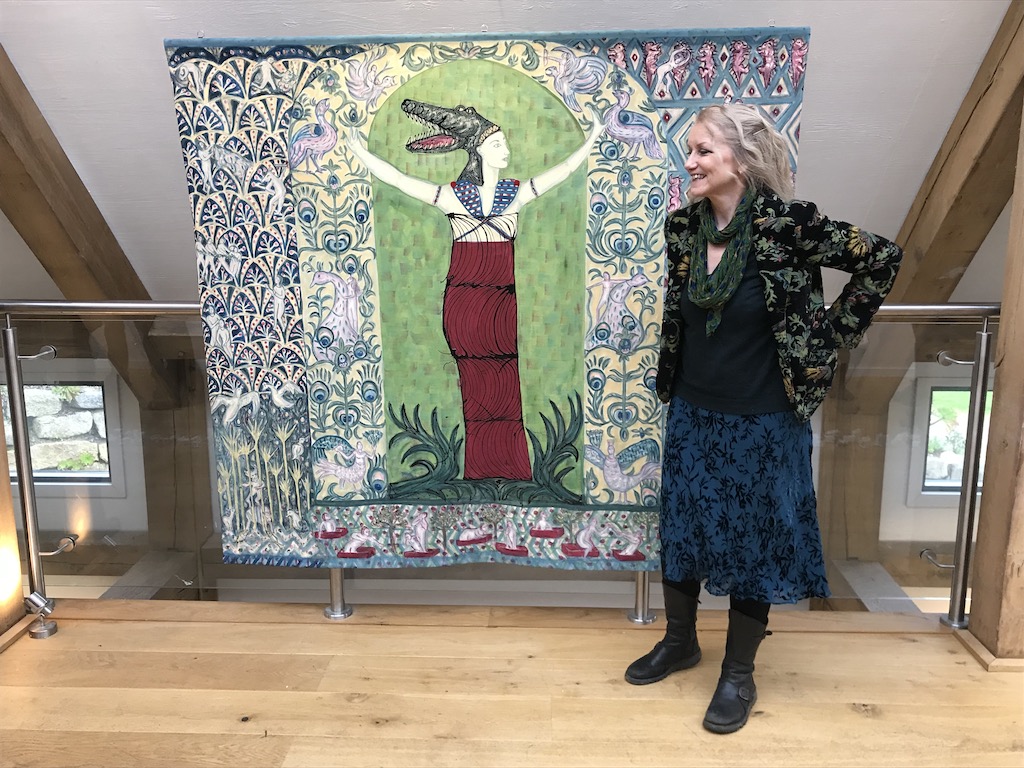 Current colourful historical-contemporary paintings aim to reconfigure representations of women and stories in relation to history, time and place in order to to promote care for ourselves, others and the world around us.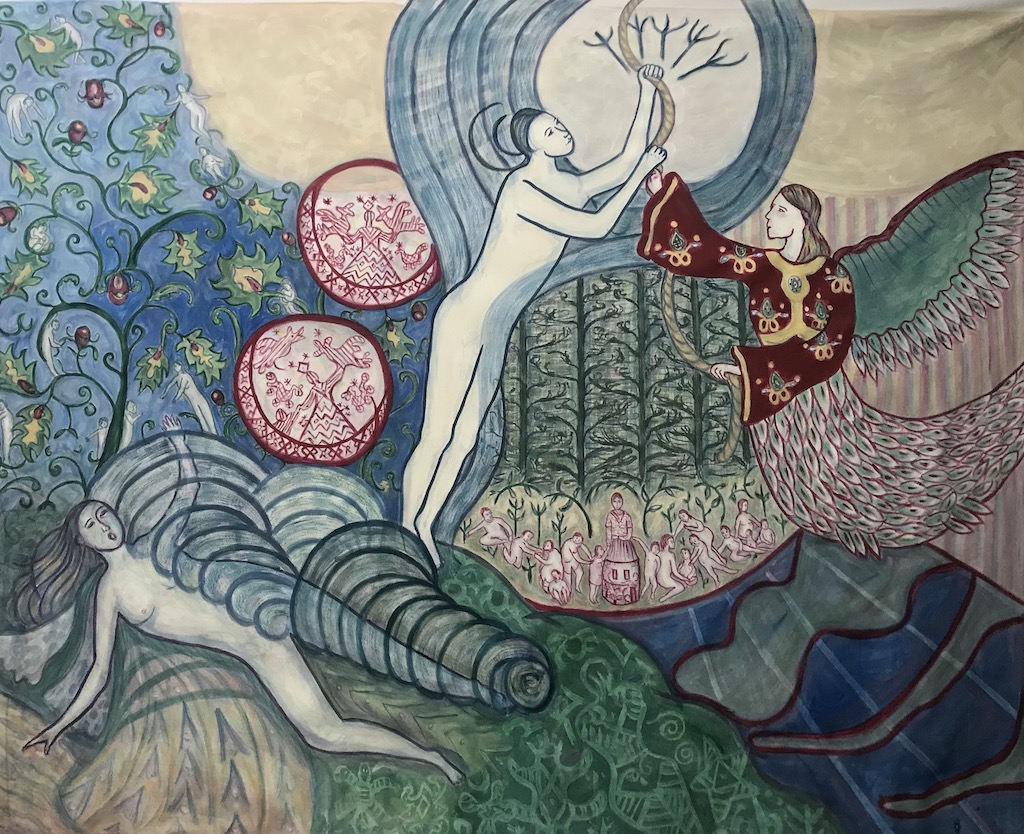 Artist's Statement
Painting creates extraordinary spaces that register presence. All painting is about mythology, and creating fictions that act as a strong identification with the human condition. Assimilating mythologies from the past and realising them in a language of the present gives us power over our lives; imaging and imagining a world where  care is universal, shared and valued.
My paintings use a language that I think of as a 'vernacular'. There are recognisable and interpretable figures, symbols and patterns that aim to engage our empathy, promote and value for those who care for world around us. These are primarily women, who around the world perform 80% of domestic work and care, often for no monetary remuneration or even societal recognition or value.
Tiny figures creep out from colourful ornamental designs, crowded scenes and patterned designs are often resonant of medieval art or 'old masters' yet parody power structures and constraints on women's lives. They often satirise hierarchies in which women – and especially mothers have been absent.
Sometimes the 'main stage' of large paintings focuses on opaque, idealised female figures who are 'permeable' fluid female archetypes that evoke issues around visibility by creating a tension between absence and presence. Figures are juxtaposed with surreal domestic scenes, patterns and landscapes that are intentionally heaving with symbols and historical references that pull you backwards and forwards through time.
I think of painting as a way of thinking through complex systems, with multiple and entangled narratives. Creating multiple threads and rewriting stories, art works laugh at and explore reciprocity and care – for ourselves, for each other and for the world around us.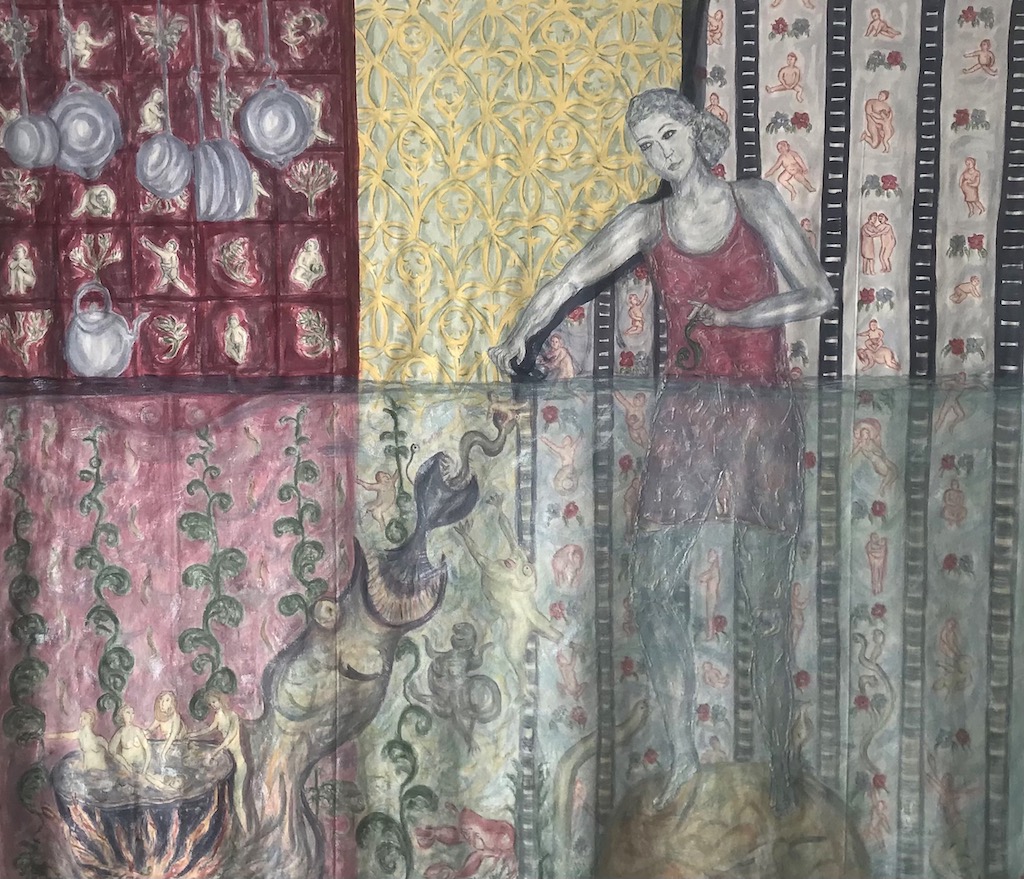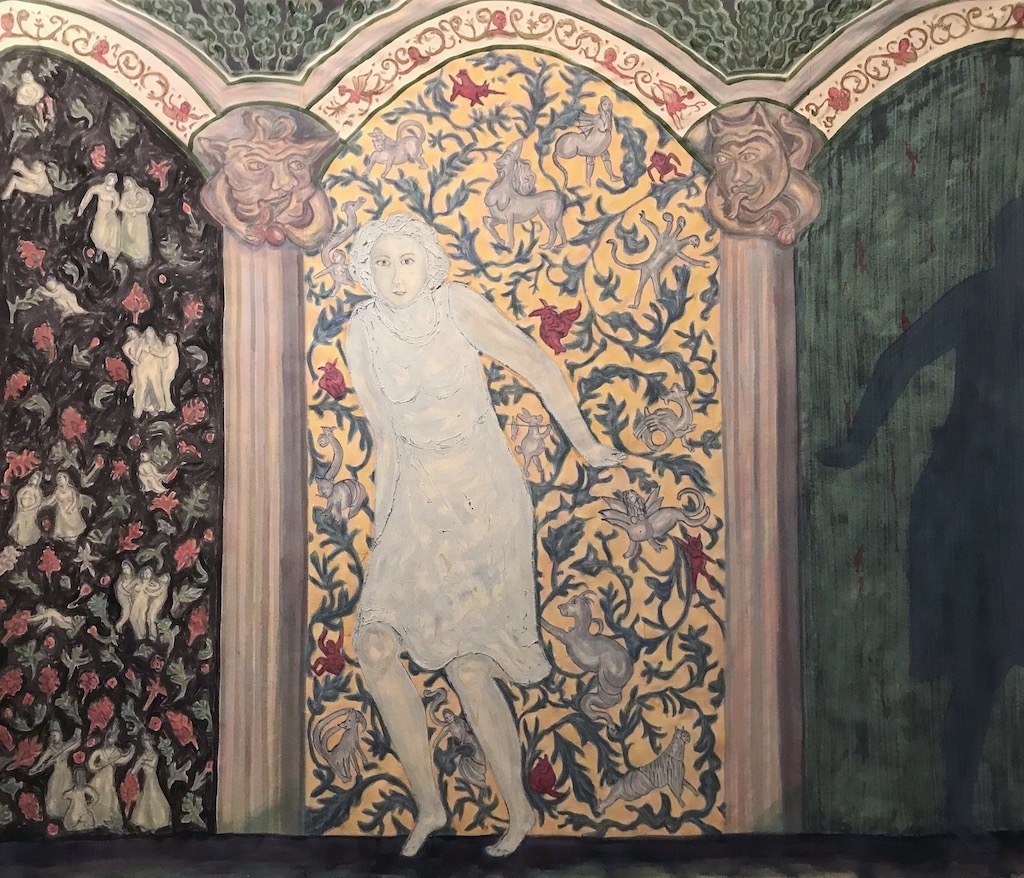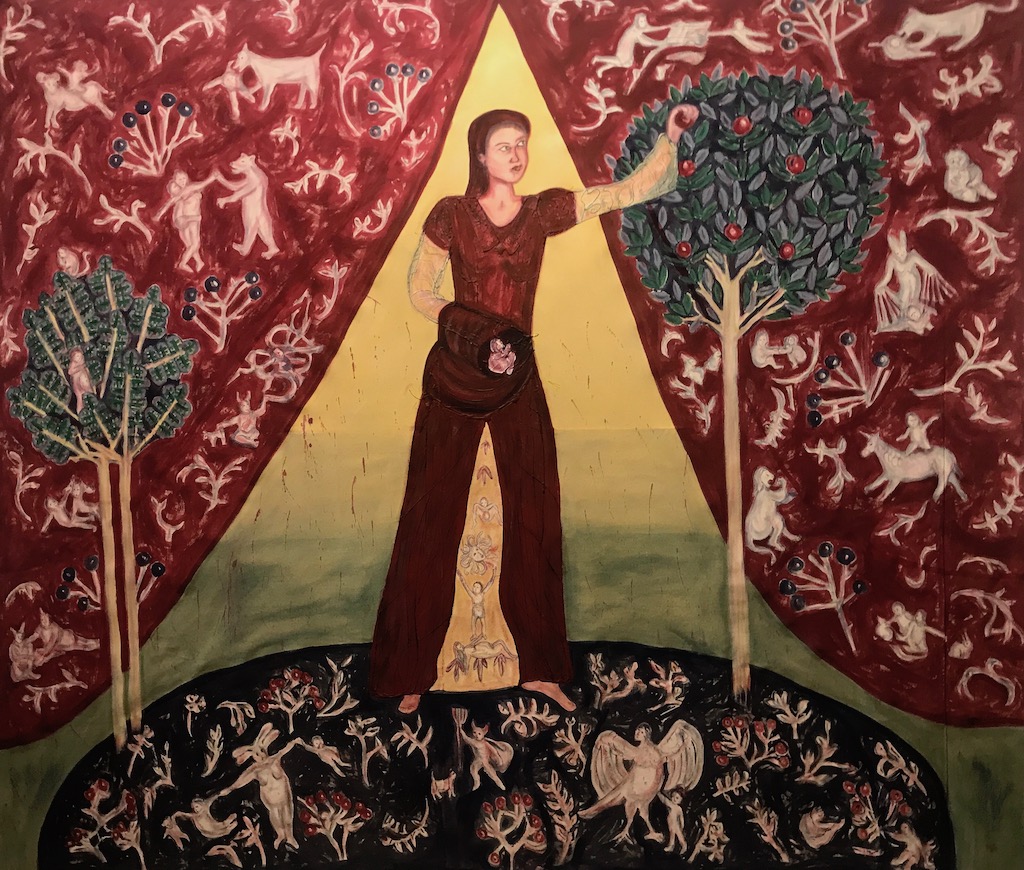 Delpha often works in other painting media besides acrylic on canvas including bitumen and oil or watercolour and ink: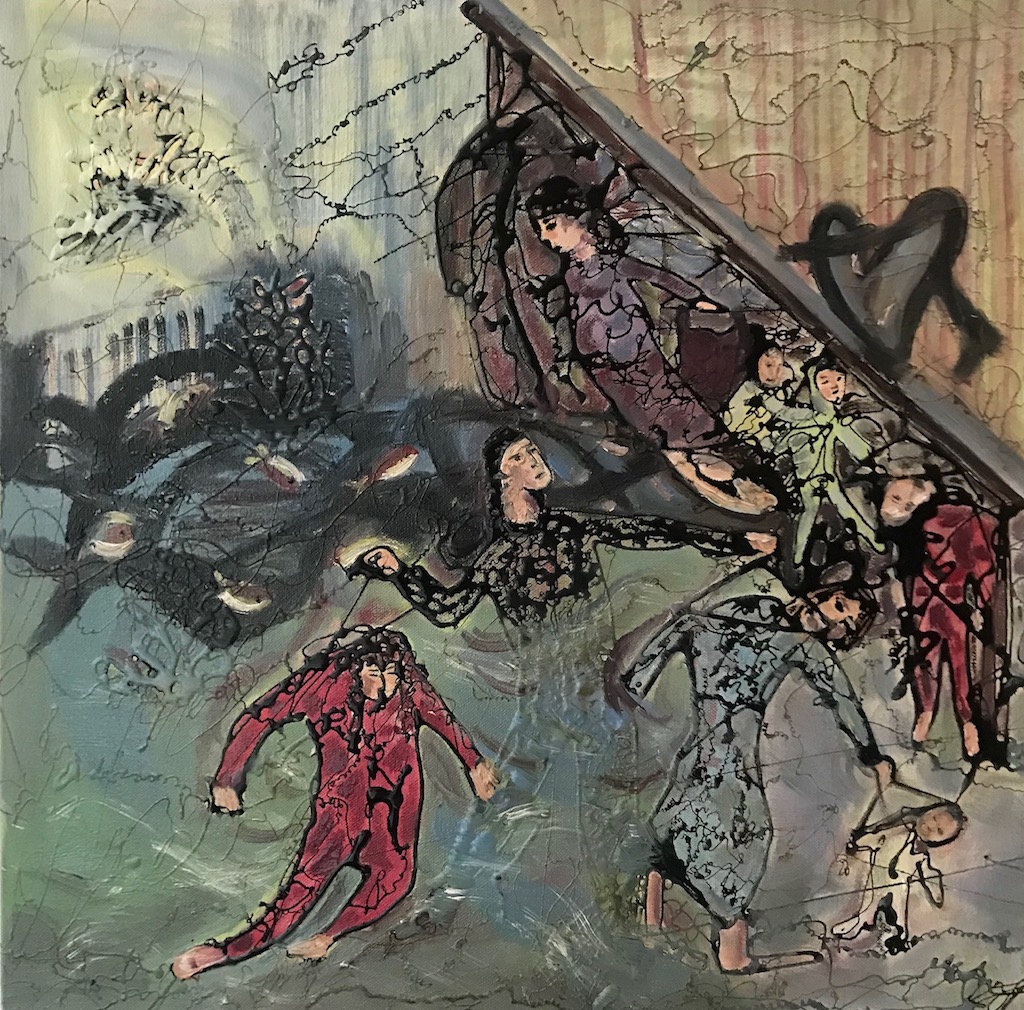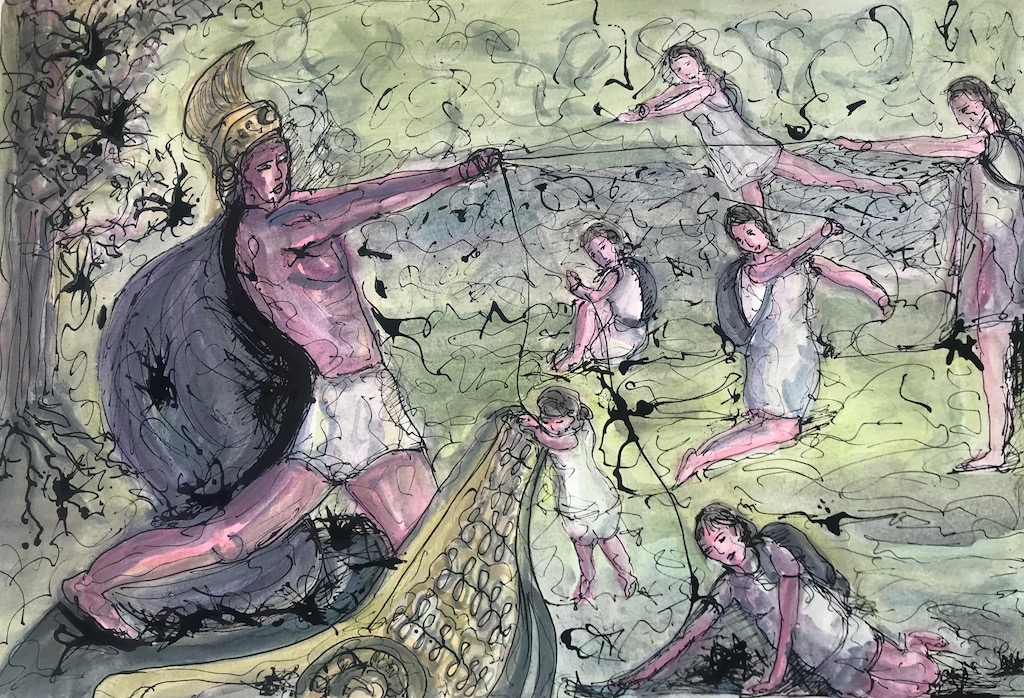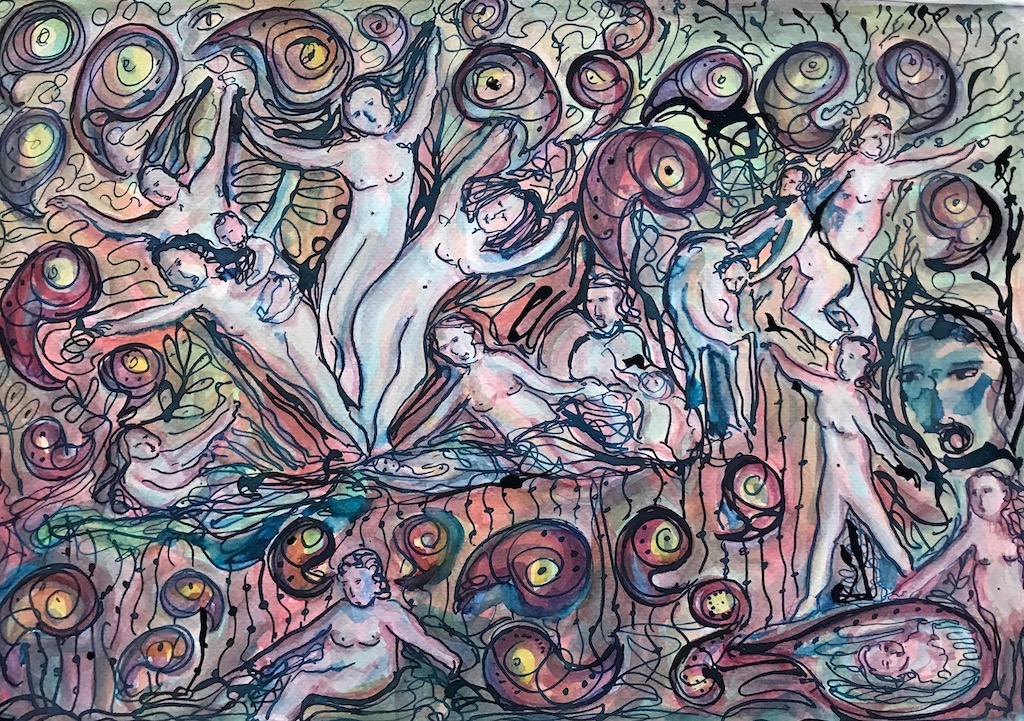 Delpha also works in sculpture; installation; for current performance work – have a look at special projects or film.
Watch a film of Delpha talking about her work or view most recent paintings