'Recent paintings are distinctive for the hive of detailed making on which the final surface rests. Process extends from the intricacy of drawing to the complexity of composition and on toward the application of colour. Executed on a canvas support, Hudson has adopted bitumen as a medium, dripping a viscous trail onto the primed surface. Even more so than oil paint, bitumen is a tricky, dirty material' …read more of Martin Holman's review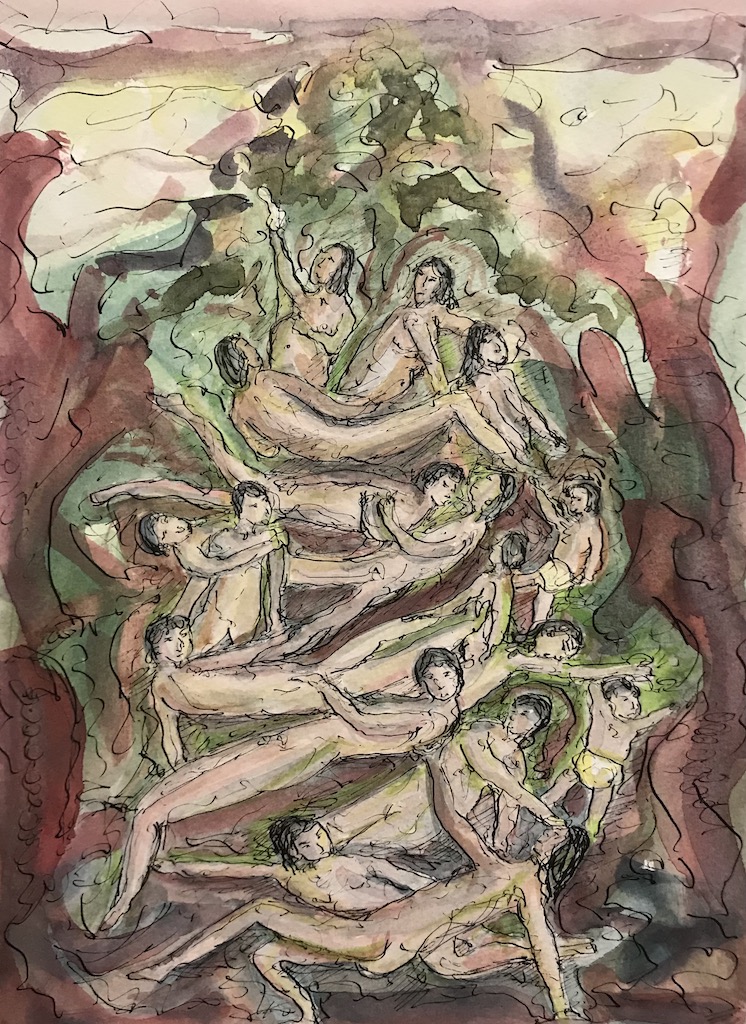 Sometimes you have to wait for the mood to change, a new language to be invented before you can speak up.
Delpha Hudson, 2021
Figurative paintings create layers of dust from which to excavate everyday life. I make dark and whimsical paintings that unravel meaning and aim to reground human experience by satirizing historical narratives and reconstructing gender inequalities.
Paintings are medieval, classic, cartoonesque, macabre, and excessive, with a sense of the absurd. Paintings use abundant playful figures that are fantastical through sheer numbers.
They use a vast range of complex references that and pull you backwards and forwards through time, challenging historical hierarchies of painting – often with cherubic clinging children in tow.
I use colour intuitively and a kind of 'narrative informalism' to create relationships between abstraction and figuration, dynamic materials in flux, and interior surreal worlds with busy corporeality and movement. Recurring themes and motifs operate on different levels of narrative composition and aim to encourage everyone to 'withness' – to see and empathise with women's lived experiences.
By creating a productive disorientation of historical grand narratives, I think of painting as social work; creating new languages in which to change old narratives, and create new vehicles for ourselves and for the world around us, that call for change.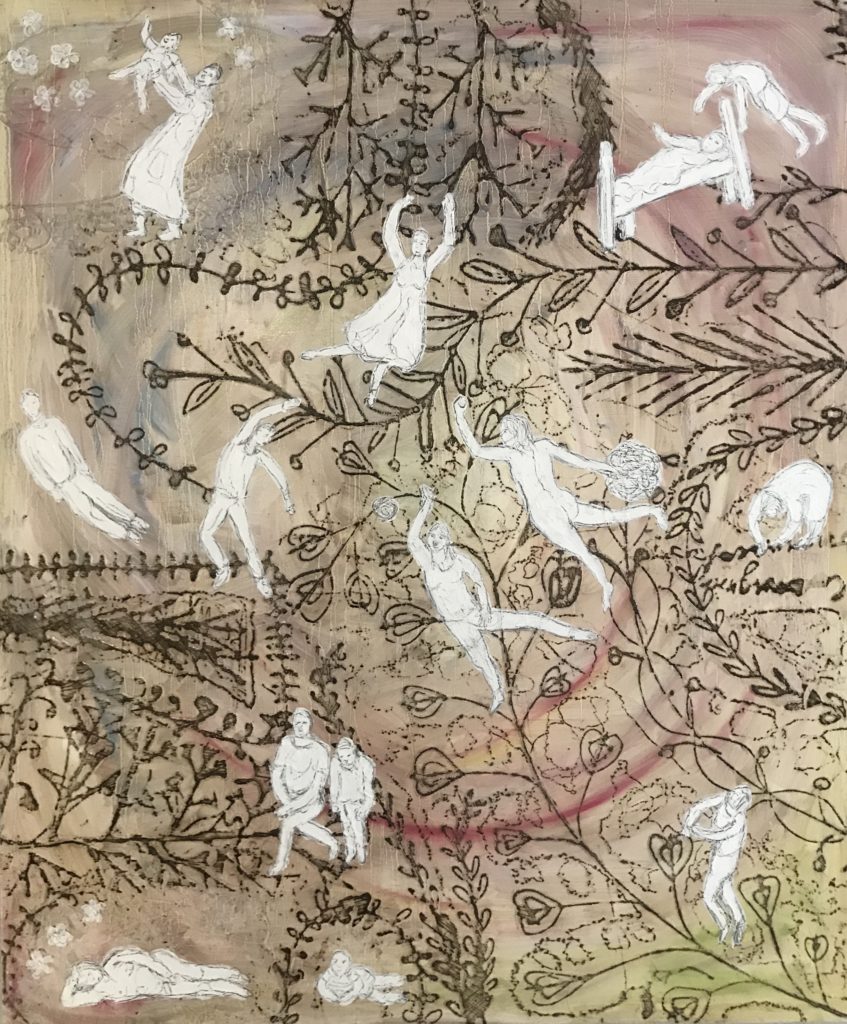 Read more about Delpha Hudson's painting practice:
Sign up to hear about what's new below – or view new paintings each week on Instagram:delphahudson