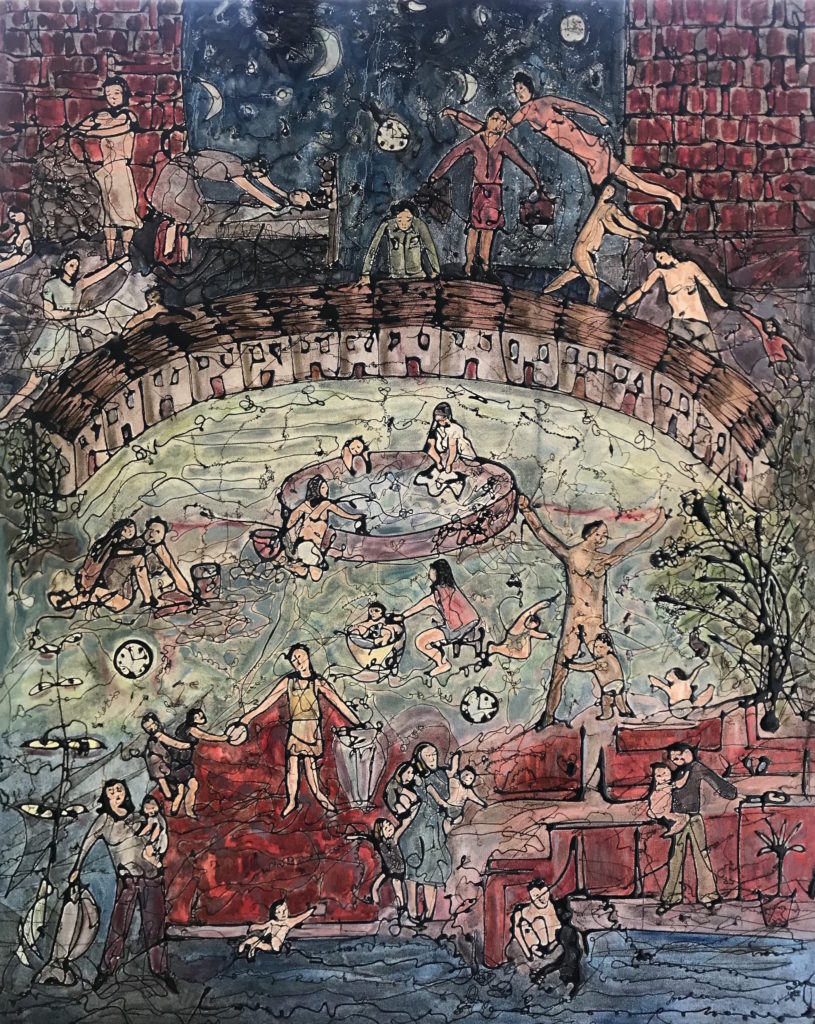 In 2019 I was thinking about overcrowding and the political push for more housing and planning this painting with the idea of 'space as the final frontier'. Housing is a huge issue everywhere, and often the tipping point for poverty for many families. Strange to finally complete the painting during the Pandemic. Most of us have the luxury of some space. But if we do not? What are the psychological pressures for those who don't have enough living space, outside space, and who cannot get away from others?
You might recognise a nod to Gin Alley, Goya's flying figures, the star trek enterprise, colourful skyscrapers and surreal buildings with 'eye' graffiti (from a photo of a real place). This is a busy, gaudy palette of colour used to communicate the joy and distress of humanity – with dreams of escape.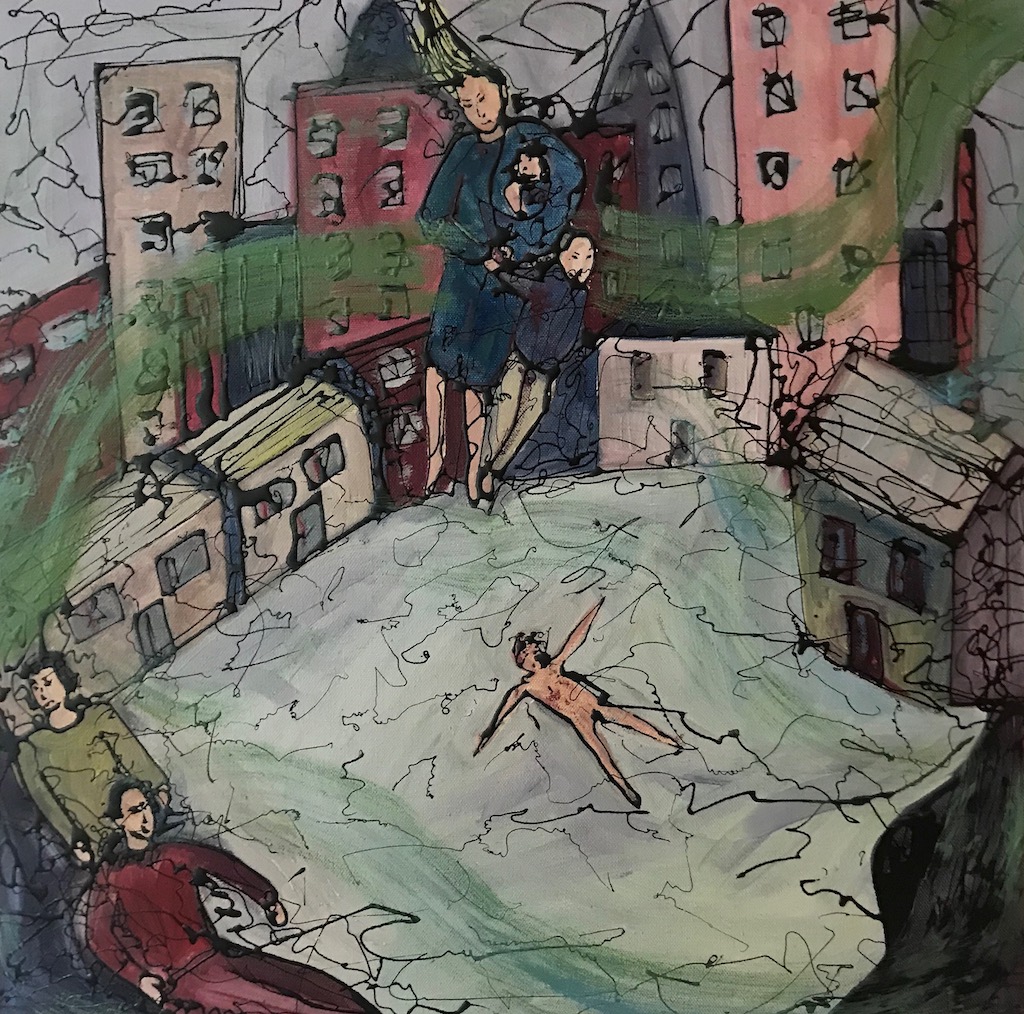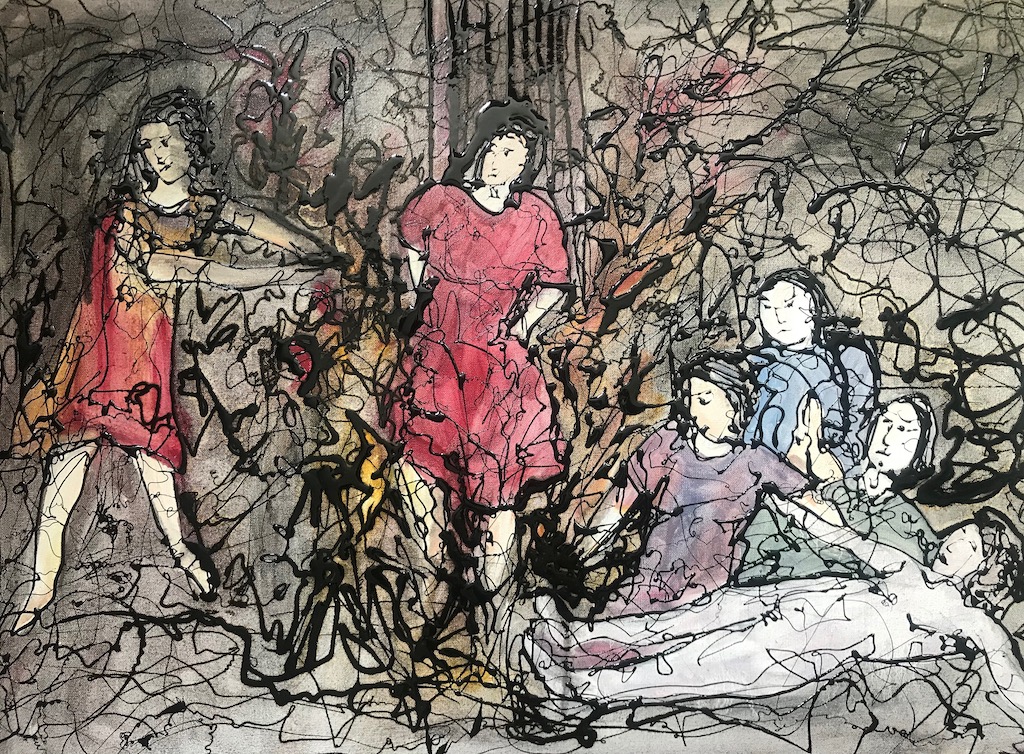 Works on canvas start from £500 – £3000. Get in touch if you would like more information.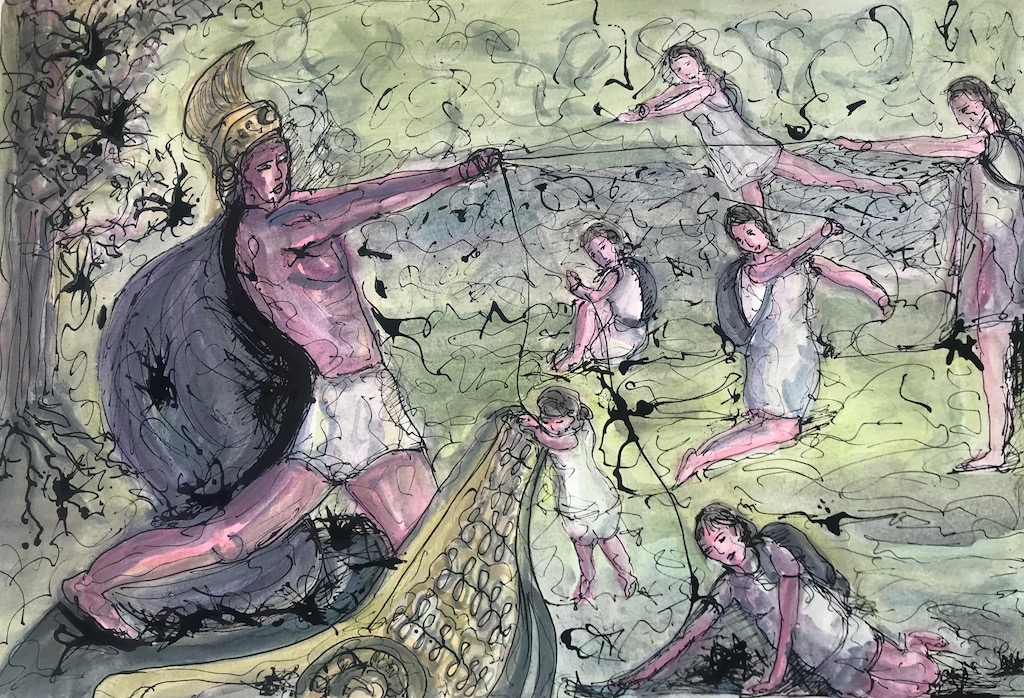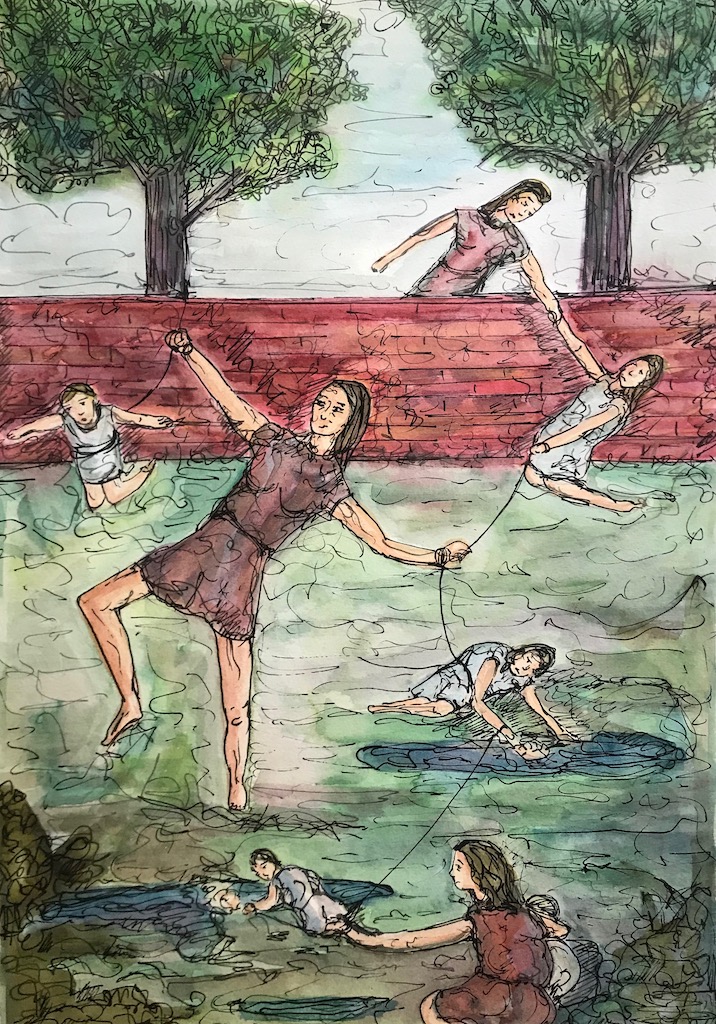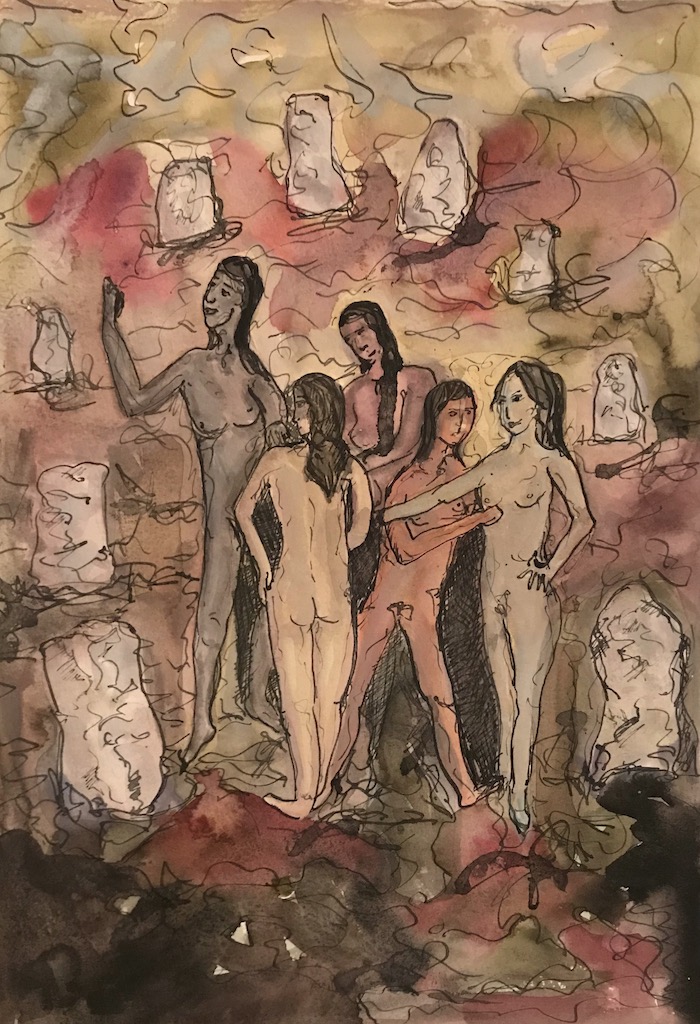 Writing on painting, August 2020 Paintings create rich tapestries of dark and colourful stories that aim to promote equality, Selfhood and visibility. The pandemic has been a time to re-evaluate our attitudes towards what we care for. Paintings don't always consciously use historical references yet visual language can often squeeze through the gaps in consciousness to create meaning we didn't know was there.
Watercolour & ink paintings were selected and exhibited online at a number of galleries & exhibitions in 2020.
They are all on archival 300msg watercolour paper and available for sale here
Not enough hours in the day is an example of a small domestic watercolour selected for Distanced Domestic
Lockdown story watercolours are small (all 15x18cm) watercolour & ink works on paper. The project started during the first lockdown in March 2020. They invited everyone to share their stories and experiences for good mental health.These stories were visualised and shared and some works were included as part of the Newlyn & Exchange gallery online show, 2020.
Get in touch if you would like to more know or read more about my work