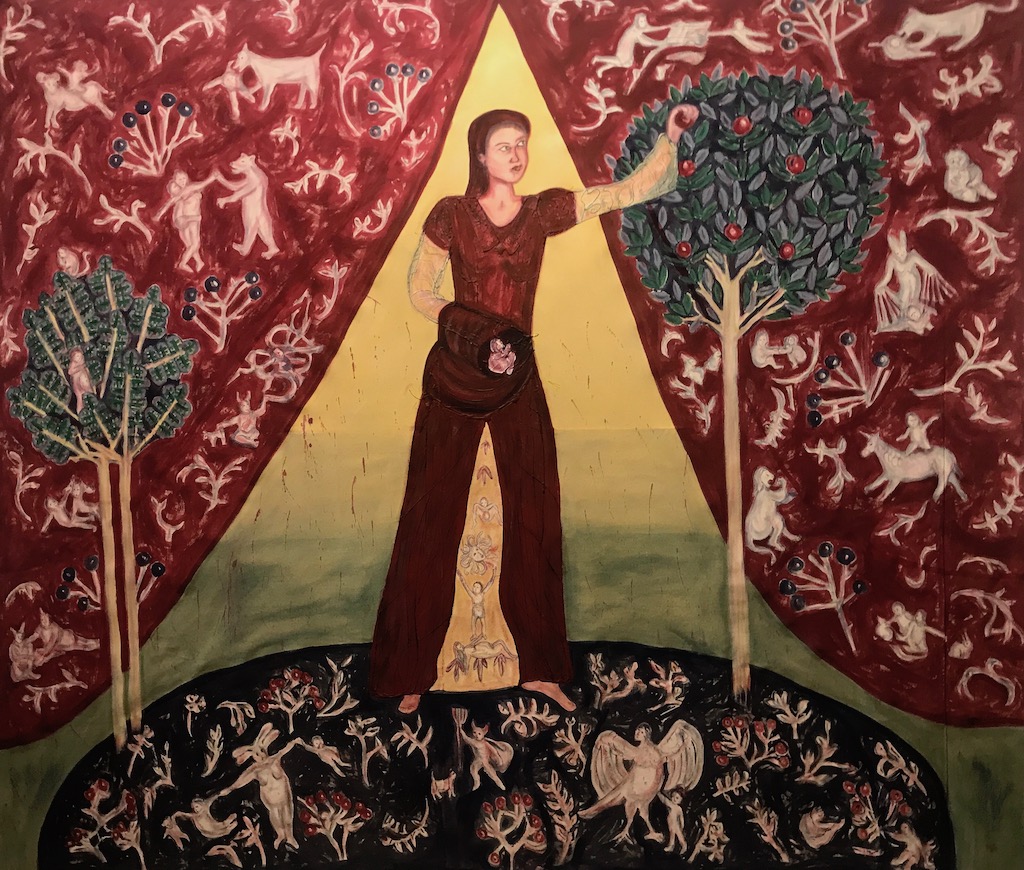 Paintings are getting bigger! Delpha will be in Studio 9 for 3 months in Summer 2022 for a Porthmeor Studio Residency. She will be using the space to continue exploring pattern, historical symbolism, medieval permeability, and the grotesque in relation to women and visibility.
There is some current writing on my writing page but more to follow soon.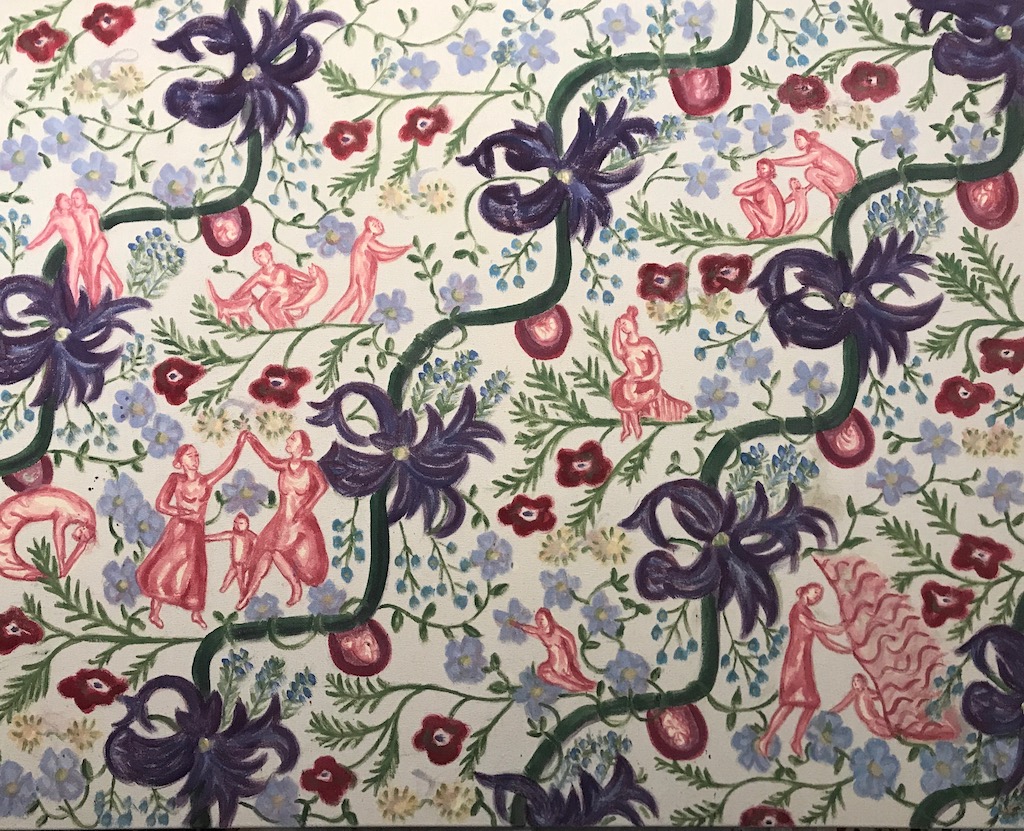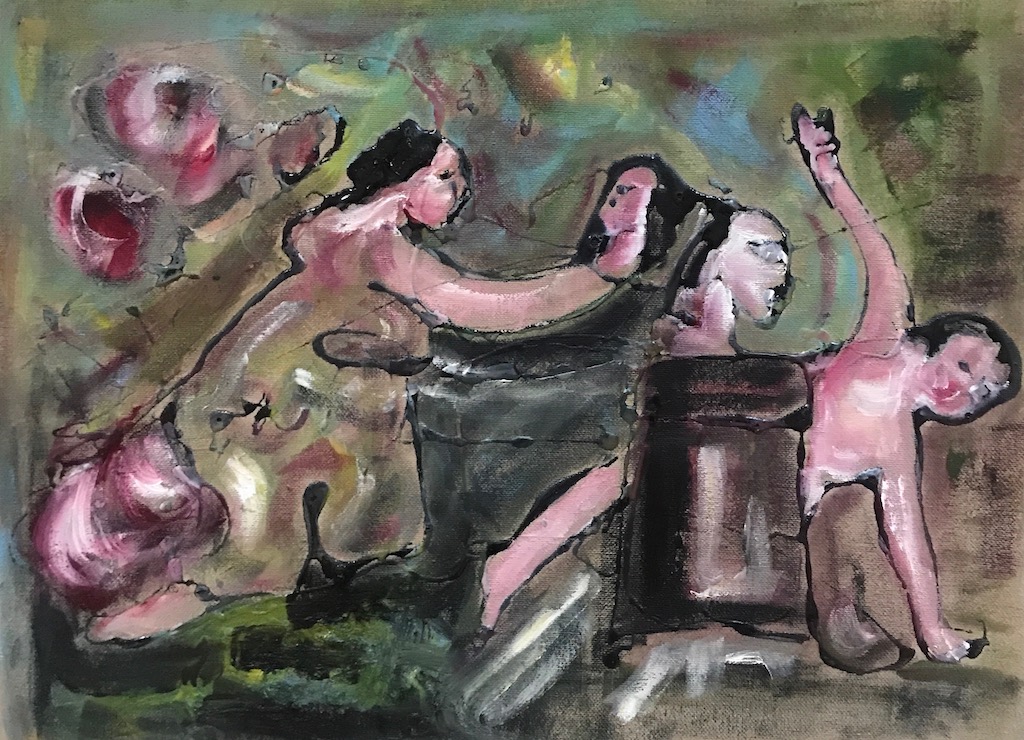 All works on paper are available for sale Do get in touch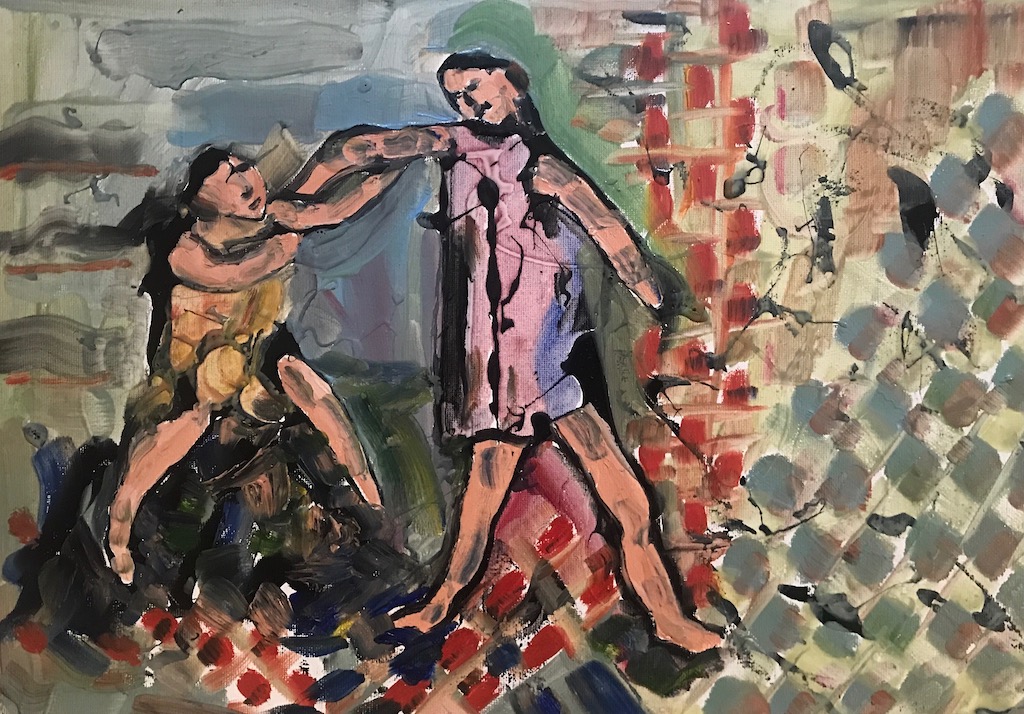 New projects in 2022 include One+All a site specific performance project. To find out more follow me on Instagram
or check out latest news.