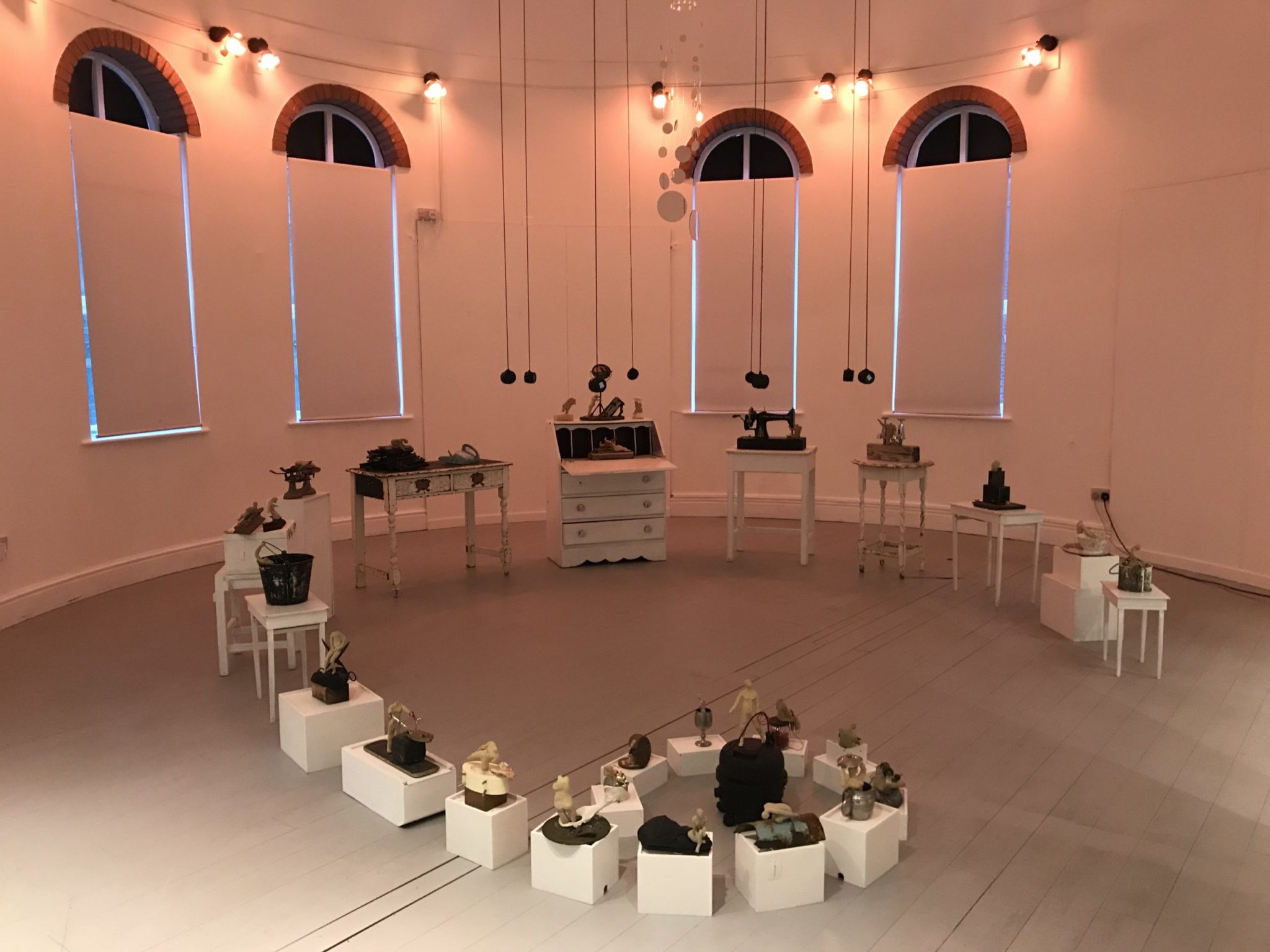 Installation view, Artcore Gallery, Derby, November 2019
Small sculptures made from found domestic objects combined with stoneware figures are displayed on furniture plinths. A quiet hum of stories recorded from the public can be heard from speakers hanging from the ceiling which can be put to your ear. In the 2019 installation all of these stories were collected from communities in Derby describing an act of care performed for the ones they love.
Celebrating invisible domestic acts, the project aims to collect and share short stories of the smallest acts of care that make a big difference to other's lives. This project is about changing people's lives through changing our perception of value. Stories have the power to be re-written and change us. The everyday lives of mothers and carers involve acts that are rarely noticed, never told or re-presented.
Weaving stories and narratives between sculpture and sound to celebrate and represent women, mothers and domesticity, creates an immersive space for reflection on cultural and societal value place on domestic acts, 'home workers' and care in the hope that homeworkers and carers can change their sense of self through feeling value and being valued.
Read about the Artcore Gallery exhibition Description of show  28th Nov 2019-4th Jan 2020, Albert St., Derby 
Read a blog about the residency and show in Derby: http://artcoregallery.org.uk/category/home-residency/delpha-hudson/
You can listen to some of the stories here: Small Promethean Acts on Soundcloud
Or download a pdf about the project: small promethean acts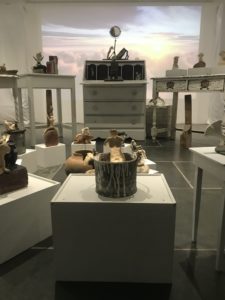 If you are interested in socially engaged projects like Small Promethean Acts have a look at What am I like?  Exchange Gallery, 2013.
Or have a look at installation and film projects about women on my archive: