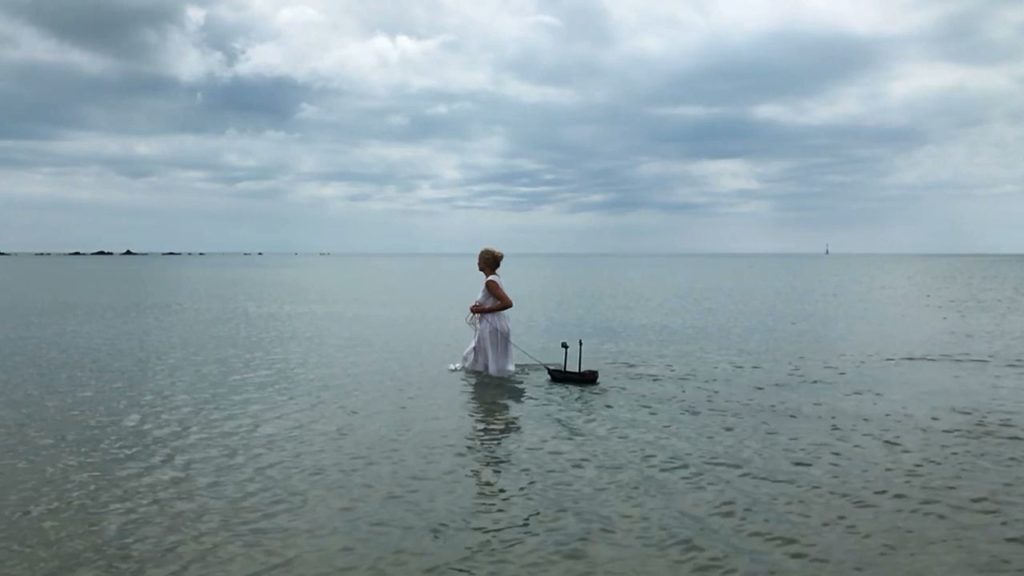 Delpha's practice has often used moving image to document performances or create installations. Work has previously been shown all round the UK and Europe.
Recent films echo themes from the performance and publishing project Theatre of the Self. They explore the stories we tell ourselves about ourselves, suggesting that we can re-write our stories and move differently across the 'page' of experience in order to improve our mental well-being.
Like a Ship Righting Itself (3.39 mins) made during lockdown in June 2020 was made as the first film of a series of microfilms about women and mental health. Each film starts with an idiom, a domestic object and a story or text. They are then 'acted upon' in a local landscape. They contain metaphors of survival and suggest that we can all be 'makers of self ' through narrative re-structuring.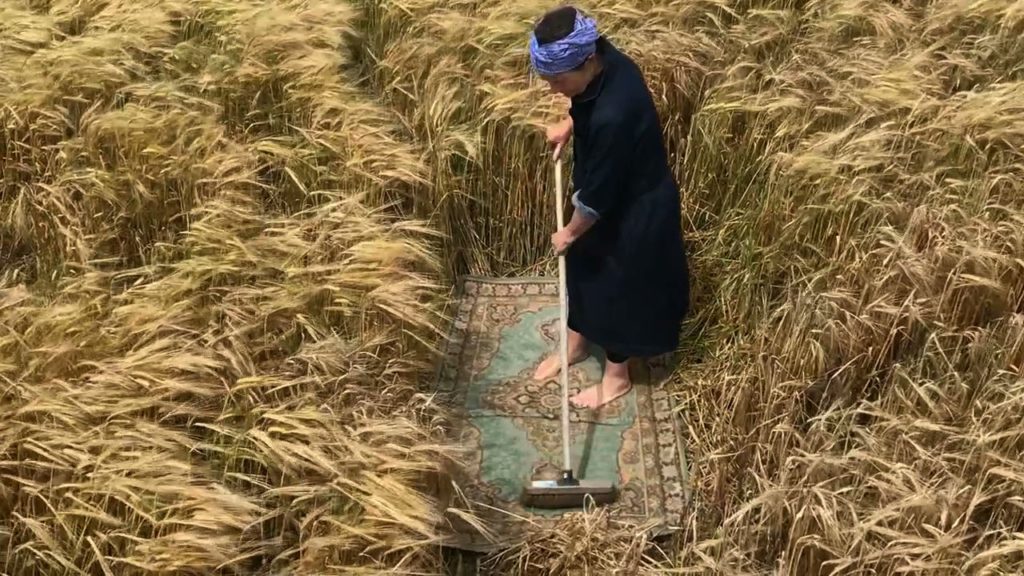 The second film Swept Under the Carpet, (3.5 mins) made in August 2020, features a writing and performance collaboration with Dr Marianne May and again follows themes of women, mental health and story telling.
Read more about Delpha and her art practice over the last 20 years. Many archive films and performance work can be accessed on Delpha's archive or as an example watch  Life Sentences 
Look at more paintings or view paintings for sale.