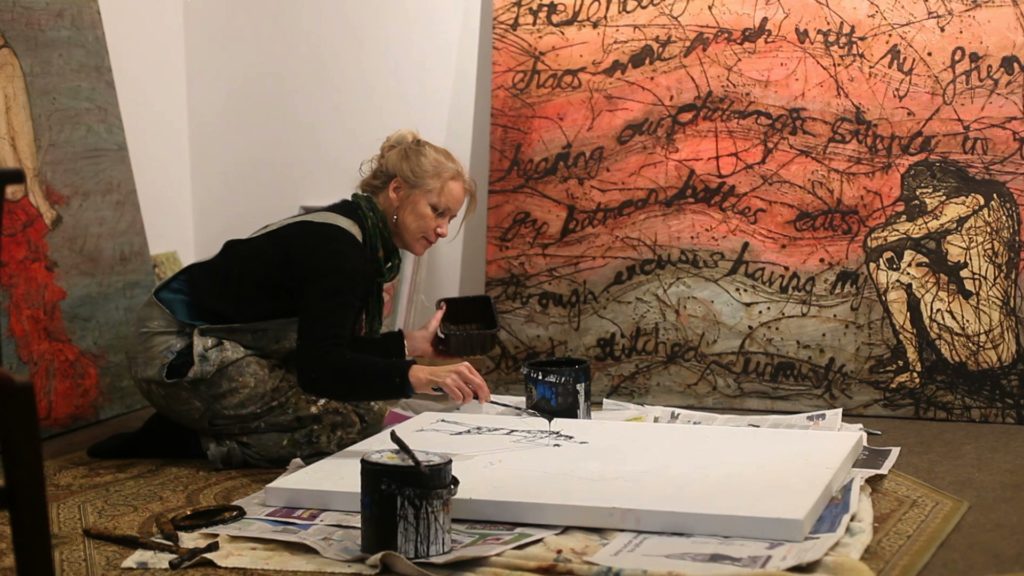 Delpha has created many performance, live art, film, and sculptural installation projects over the last 20 years. Her contemporary painting practice is informed by these projects. They deal with social & political issues that affect women, including equality, invisibility and motherhood.
Double Burden (2017) continued Delpha's interest in re-representing motherhood and the lived experience of mothers and carers. Find out more about previous performance and live art curation and projects on Delpha's Performance archives or have a look at Delpha's film and documentation projects.
A significant recent project about diaries, performance and mental health project has been published as a book. Find out more about Theatre of the Self Published in January 2021. Theatre of the Self was supported by Arts Council & Cultivator funding and a limited edition print is for sale. 
Sign up to hear about what's new below – or view new paintings each week on Instagram:delphahudson