Metaphysical Positions These medium paintings (all 40x40x4cm) use figurative and historical gestures to reconfigure, and represent possibilities for fluid female identity. Metaphysics is a branch of philosophy that deals with abstract concepts of being, knowing and identity. Feminist metaphysics specifically explores the cultural constructions of gender and selfhood.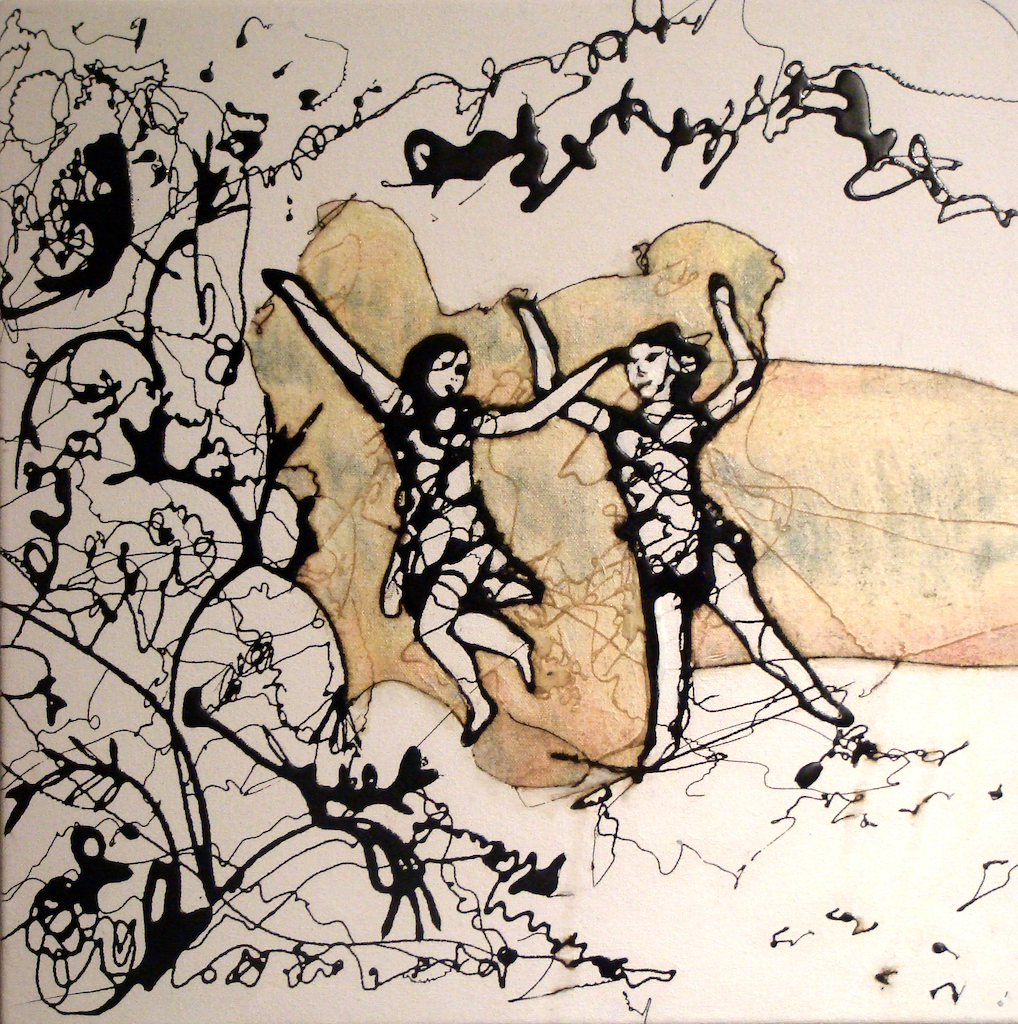 Let's Party, oil and bitumen on canvas, 40x40x4cm, 2017
These paintings create tactile, performative gestures that invoke bodily engagement and empathy. They were shown in a series of exhibitions in and around Cornwall, including Tremenheere Gallery, Acorn Theatre Gallery and the Redwing Gallery.
What is our place in this world? oil and bitumen on canvas, 40x40x4cm, 2017
Different modes of being can be interpreted through movement and
gesture and the additional colour blocks and textures aim to evoke different modes of gendered Subjectivity.
The act of creation, 40x40x4cm, bitumen and oil on canvas, 2017
Paintings aim to invoke a range of responses to the figures, promoting empathetic responses to the relationship between them, or the premise that we are all 'multiple,' with many different Selves.
Let's put differences aside, acrylic and bitumen on linen with antique frame, , 38x58x4cm, 2017
This painting is part of a series of work that use found antique frames that were left by the previous tenant in my studio in Bread Street. There are more works in this series. Please contact me for more information.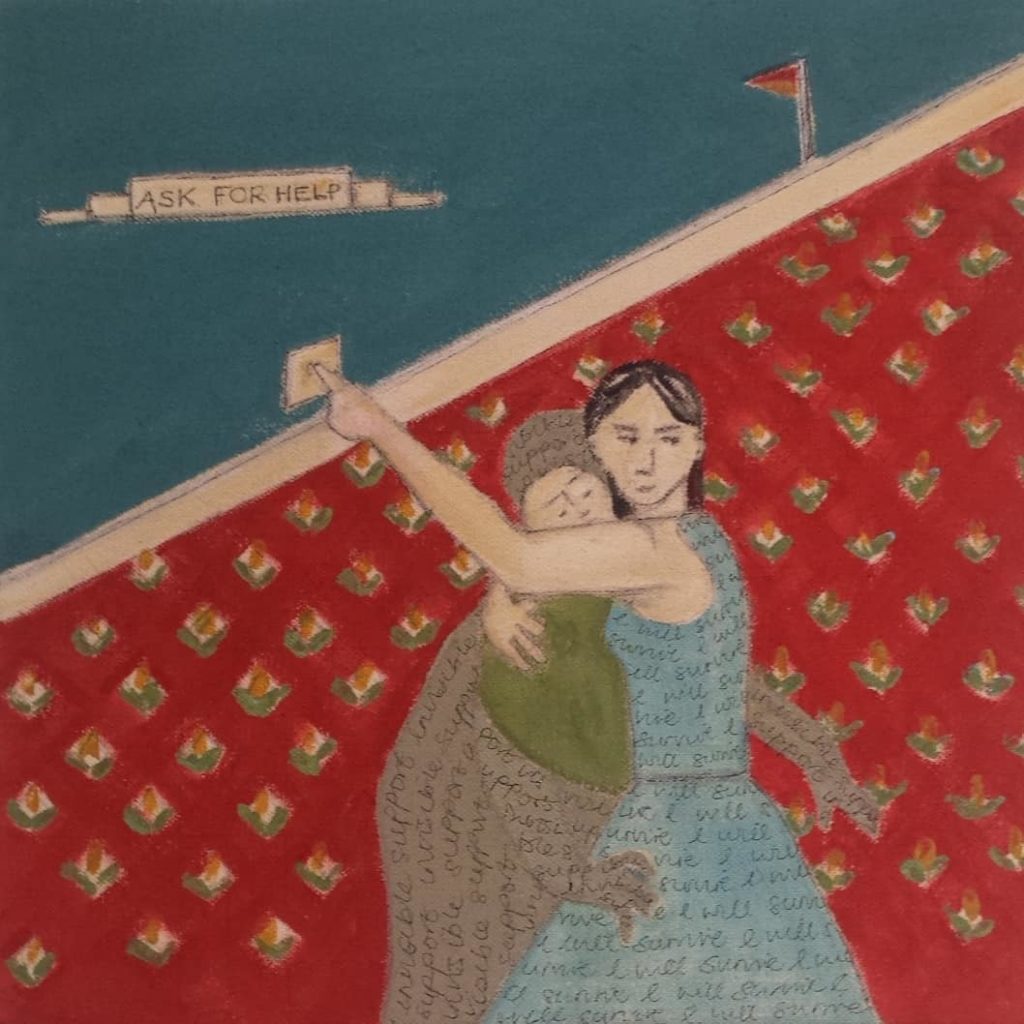 Studies in Survival: a series of small paintings with acrylic on untreated canvas (25x25x3cm). Simple, colourful folk style paintings were painted to celebrate women and mothers around the world.  
Historical and repetitious struggles are written as texts that form part of the visual image as part of a process of visualising how women survive psychological, physical and mental challenges.
View work for sale, get in touch or sign up for quarterly information about what is new in my studio (below)