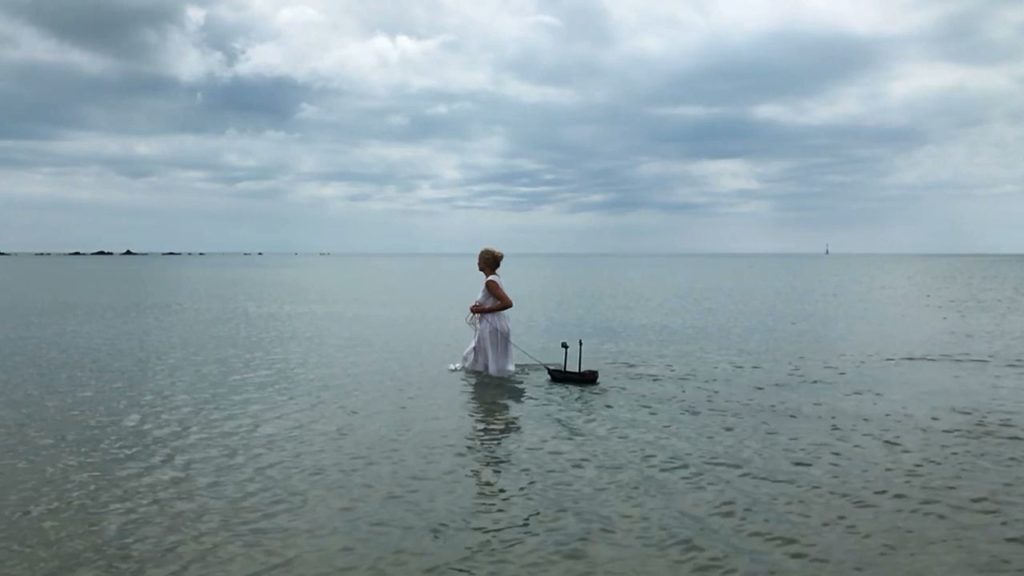 Like a Ship Righting Itself  made during lockdown in June 2020, is the first film (4 mins long) of a series of microfilms about women and mental health. Each film starts with an idiom, a domestic object and a story or text. They are then 'acted upon' in a local landscape, here in Cornwall. They contain metaphors of survival and suggest that we can all be 'makers of self ' through narrative re-structuring.
The films are part of a larger project How to go from One Page to Another that hopes to explore the stories we tell ourselves  – about ourselves, and suggest that we can re-write our stories and  move differently across the 'page' of experience.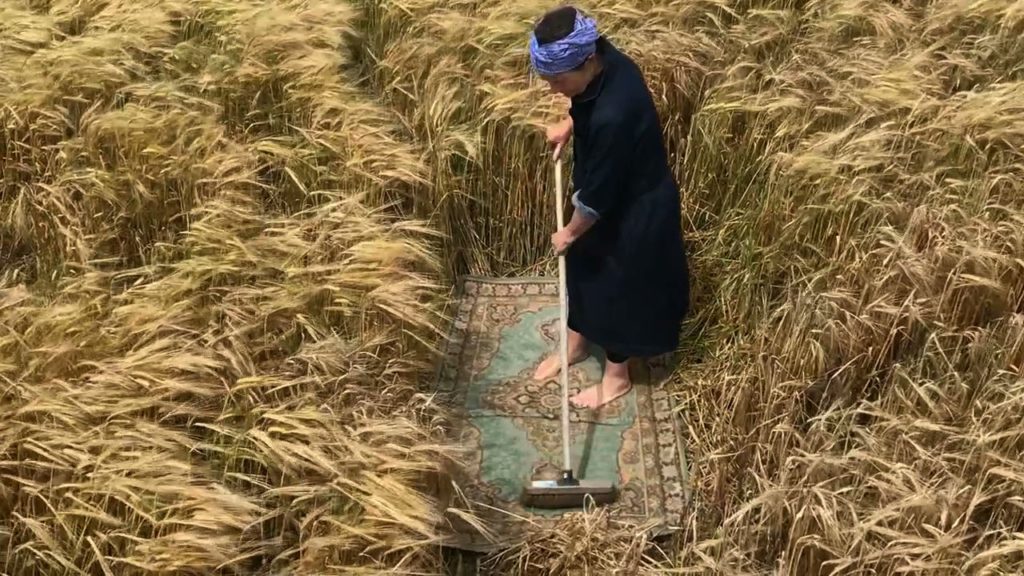 The second film Swept Under the Carpet, (3.5 mins) made in August 2020, features a writing and performance collaboration with Dr Marianne May. Both films are not yet publicly available but there are other archive films available to be viewed on: LINK
A Walk with Jane Austen, Soilhull Gallery, 1998
Current work harks back to feminist film performances I made from the late 1990s. If you are interested in archives works do have a look LINK.