Paintings create rich tapestries, and dark yet colourful scenes that aim to re-shape our thinking about our stories, the multiple roles we play each day to survive. They aim to create visibility and equality for women, mothers and carers.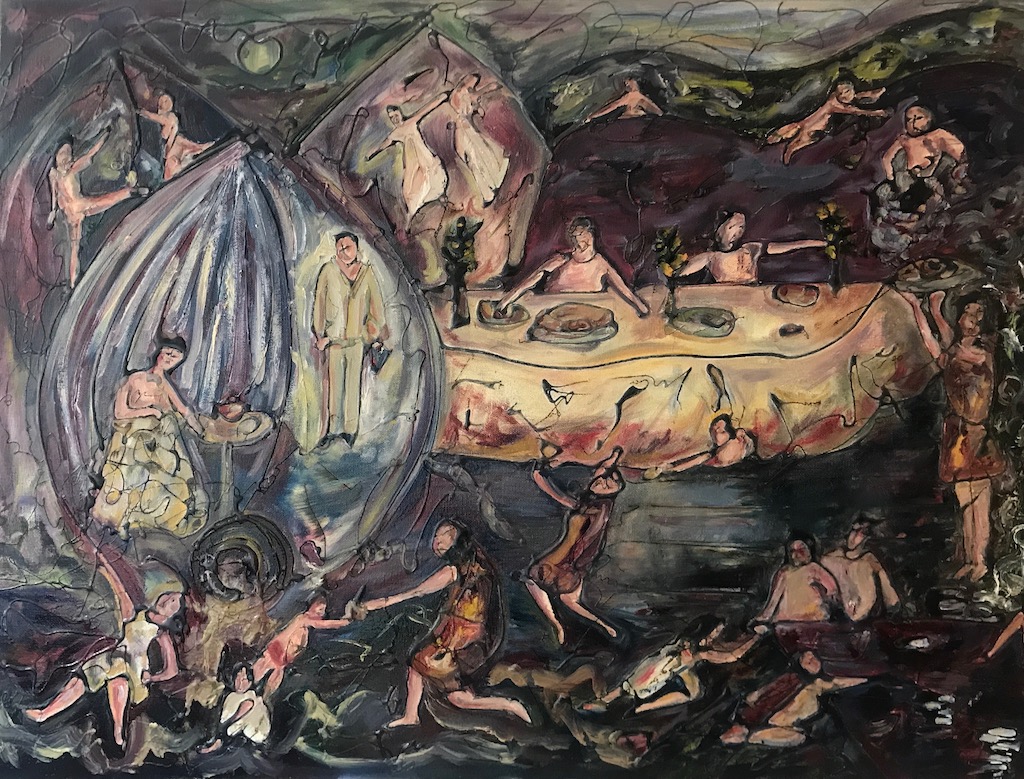 These are the most recent 2021 works from Delpha's studio and include work large works where oil paint is often combined with dripped paint which spins wildly and sensuously across the canvas to produce tapestry-like textures. They are time intensive and take many months to make. Many are for sale from £500-£3000, get in touch if you would like more details, or download a portfolio below.
Watercolour paintings also use a hectic and gaudy palette of colour and form to communicate the joy and distress of people's lives. They are ironic, contradictory, simultaneously particular and general. They use relentless and restless ink markings to explore images and motifs that are at once personal, poetic and political.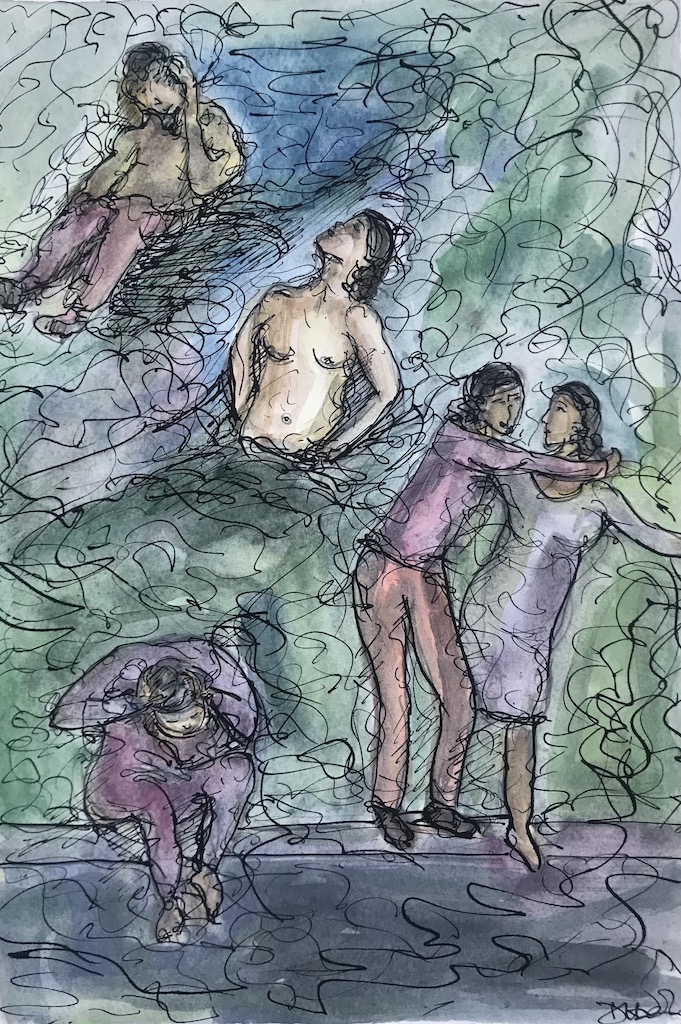 Watercolour & ink paintings are all painted on archival paper, 2021, and available for sale
Sign up to hear about what's new below – or view new paintings each week on Instagram:delphahudson