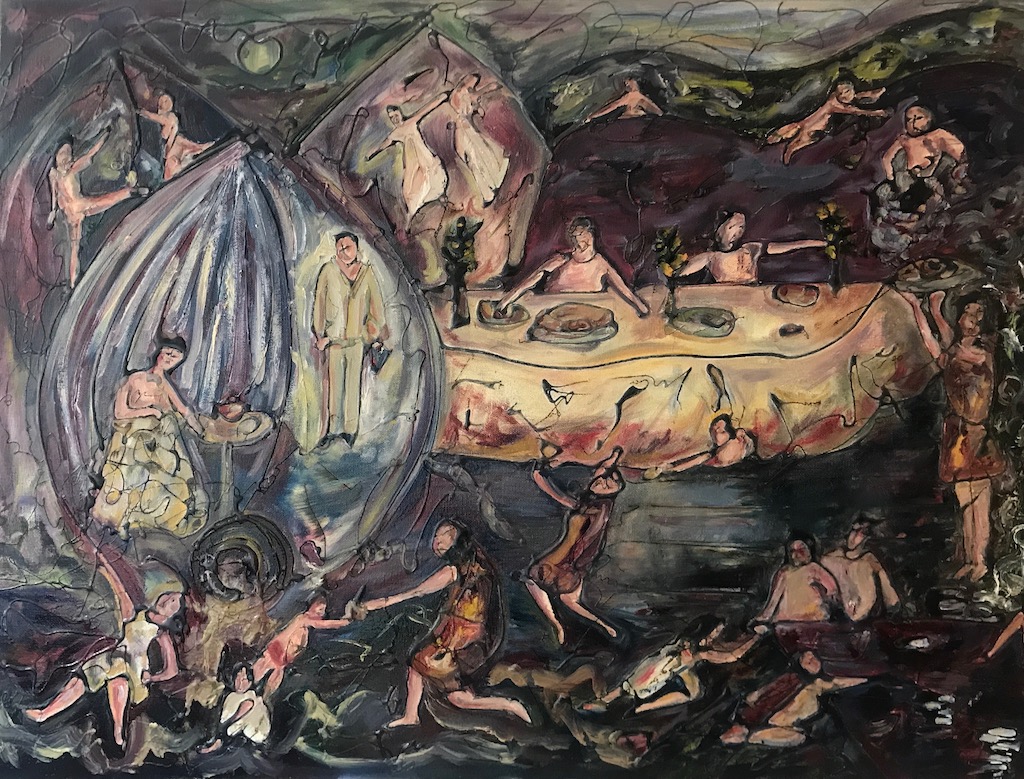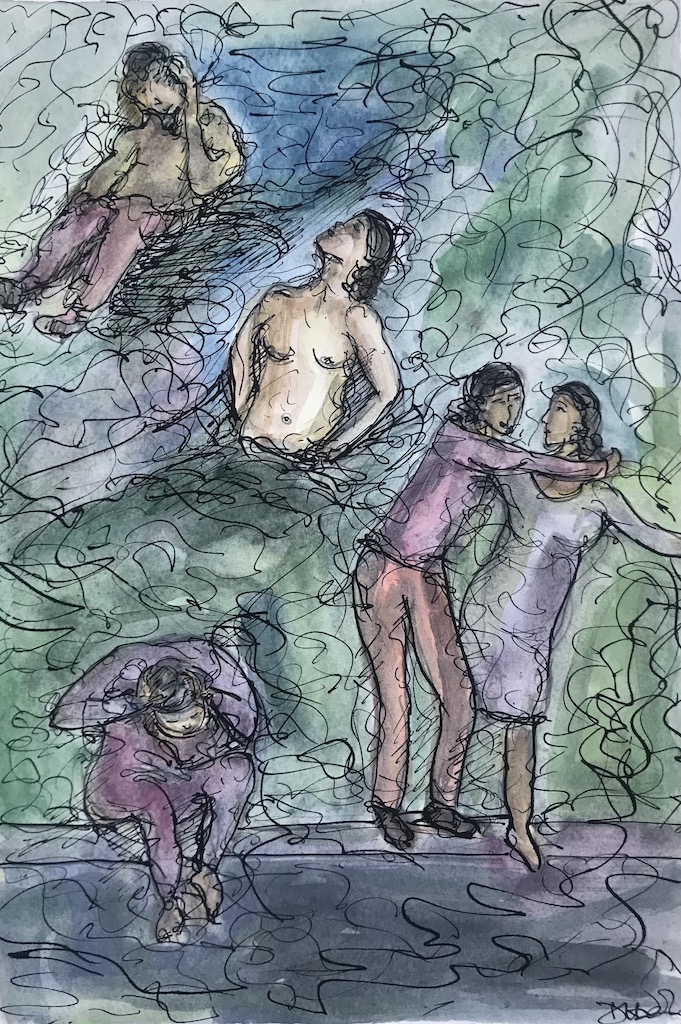 Watercolour & ink paintings are all painted on archival paper, 2021, and available for sale here.
These are the most recent 2021 paintings on canvas and paper from Delpha's studio. Oil works on canvas are time intensive and take many months to make. Watercolour paintings also use a hectic and gaudy palette of colour and form to communicate joy and distress. They are ironic, contradictory, simultaneously particular and general. They use relentless and restless ink markings to explore images and motifs that are at once personal, poetic and political.
Paintings create rich tapestries of dark yet colourful scenes that aim to re-shape our thinking about equality and visibility. Narrative is a central function of language. To learn to speak is to tell a story – yet that story has primarily been written or illustrated by men. Creating differentiated narratives that layer and connect time, people and equality takes us on a journey and 'once upon a time' tells us that things change. As we exist in the middle of our stories, we all need to be reminded that we can make the ending different.
Notes on a painting April 2021: A history of domestic appliances explores power relations and hierarchies. It denies historical and religious references in its title, yet patriarchy is there and its coat of arms are 5 'diapers' – the diamond patterns in the cloth that led to the synonymous American diapers – or nappies in the UK. I've been painting figures that use historical references since 2006, yet rarely broken with the use of bitumen, which makes multiple figure paintings very challenging (and doing it for that reason). It's an interesting process to freely explore multiple figured narrative compositions inspired by history yet of my own invention, using – just normal paint for a change.
Sign up to hear about what's new below – or view new paintings each week on Instagram:delphahudson