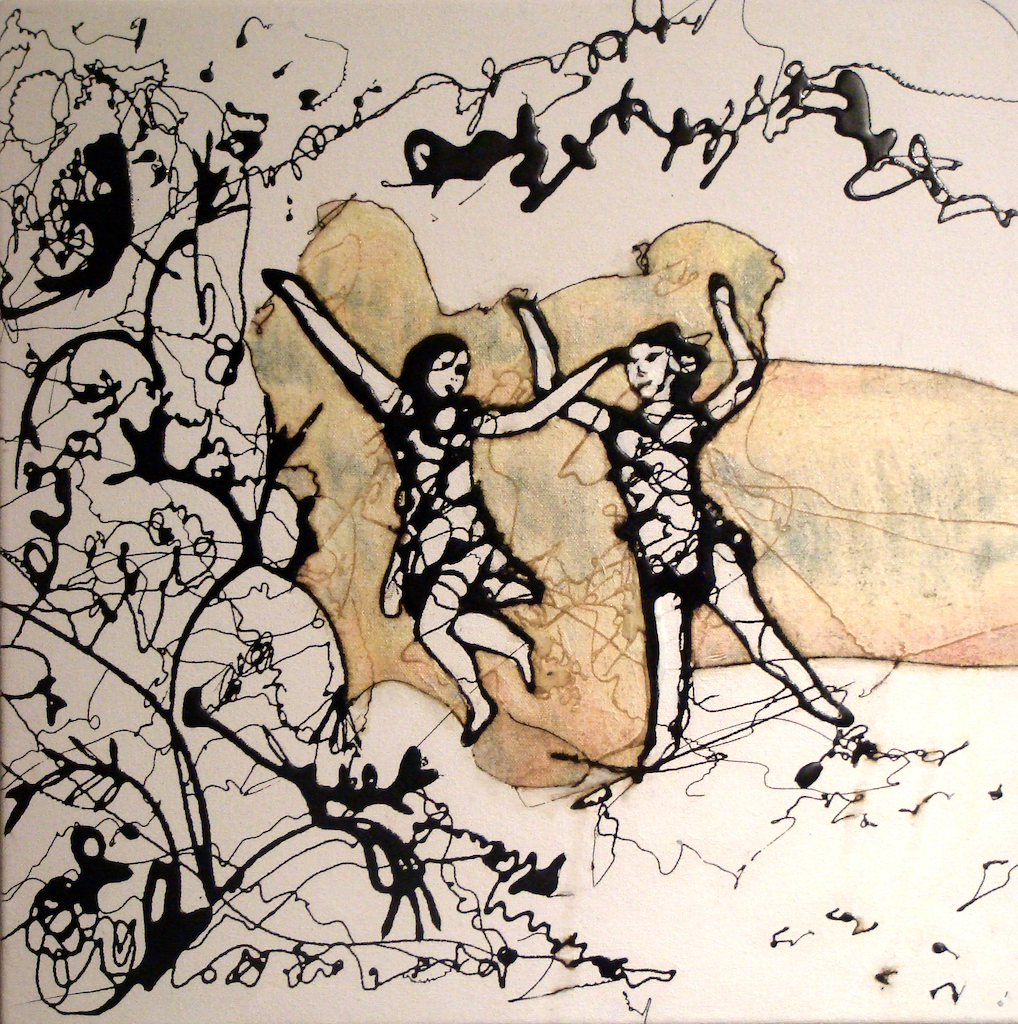 Metaphysical Positions are a series of paintings that aim to make visible abstract concepts of being, knowing and identity. They use figurative and historical gestures to reconfigure and represent possibilities for fluid female identity through movement and gesture. In 2017 these paintings were shown in a series of exhibitions in and around Cornwall, including Tremenheere Gallery, Acorn Theatre Gallery and the Redwing Gallery.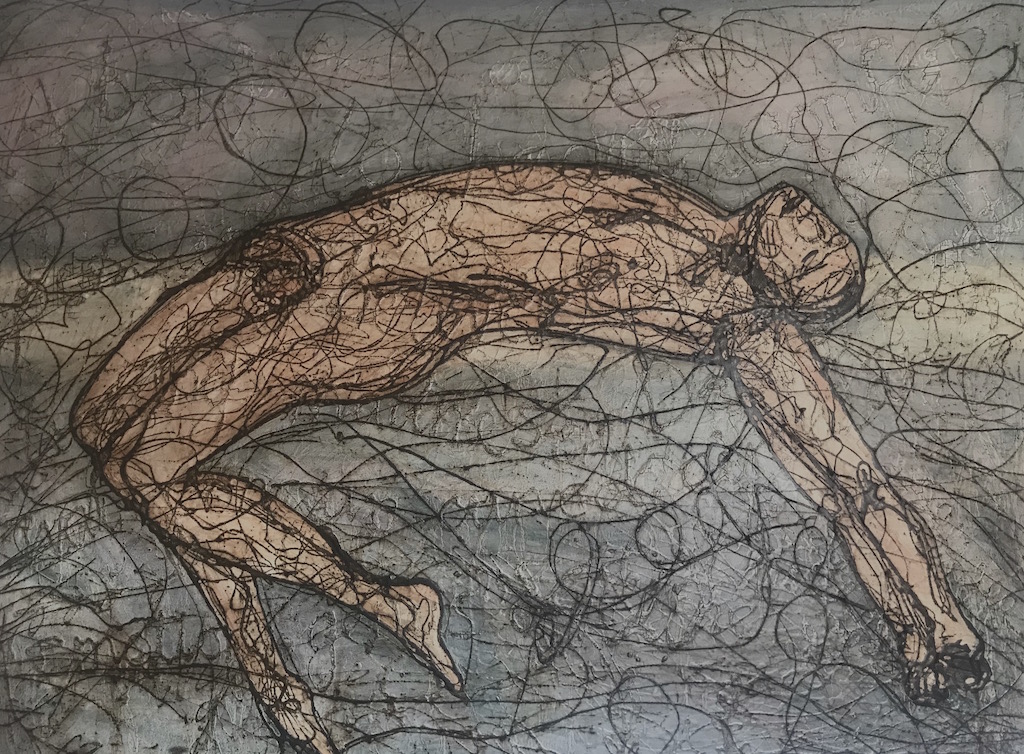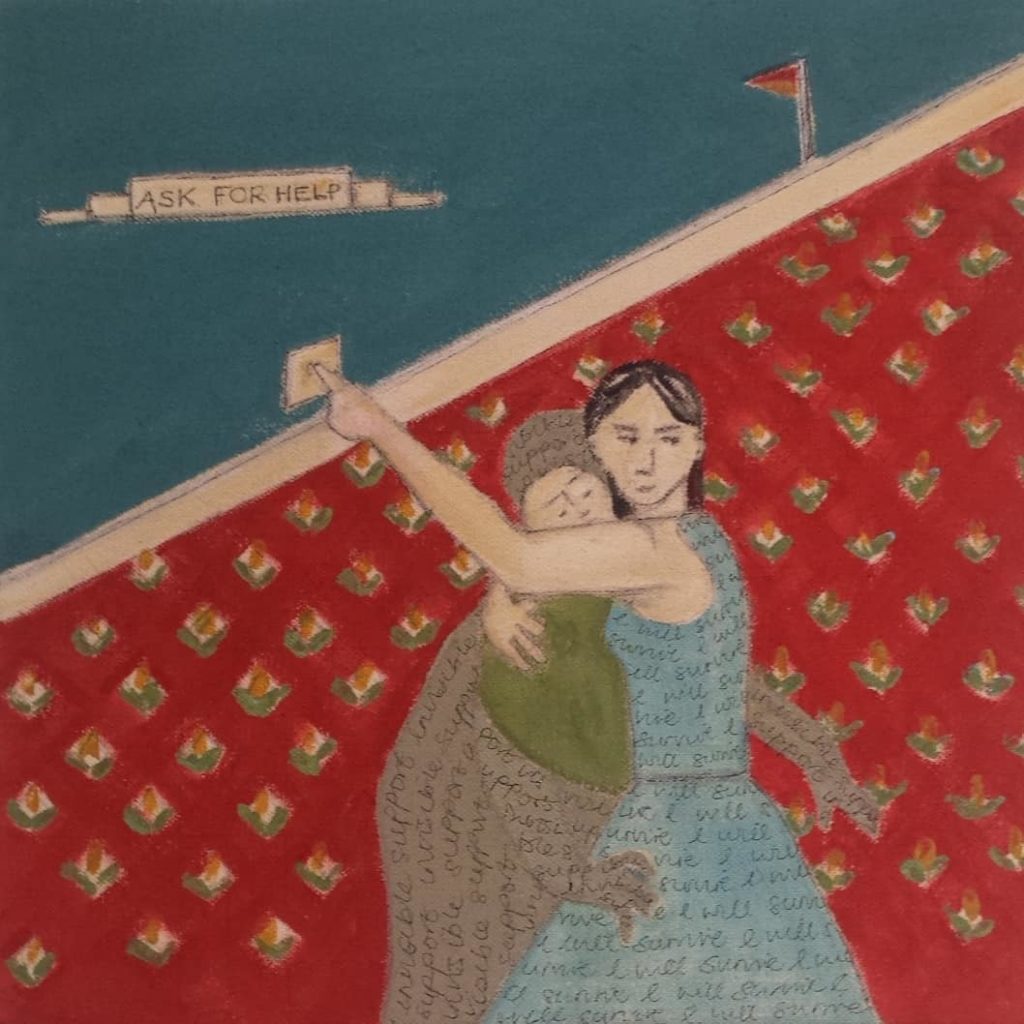 Constantly experimenting with media and process, some paintings work with bitumen and found antique frames to build relationships with the past. Other work explore historical and repetitious struggles to visualise how women survive psychological, physical and mental challenges. Embodied paintings were a series of large works that explored connections between live reality, movement and paint. By building up layers of tactile bitumen to create palimpsests of texture and texts, these paintings explored the body and different ways the body can be' written on'. Studies in Survival were a series of small colourful folk-style paintings. Painted to celebrate women and mothers around the world, they were commissioned and sold at the Acorn Theatre Gallery.
As well as painting projects Delpha was involved in a number of performance & live art projects in 2017 including sound performance collaborations & Double Burden a performance at Leyden Gallery in London.
View work for sale, get in touch or sign up for quarterly information about what is new in my studio (below)