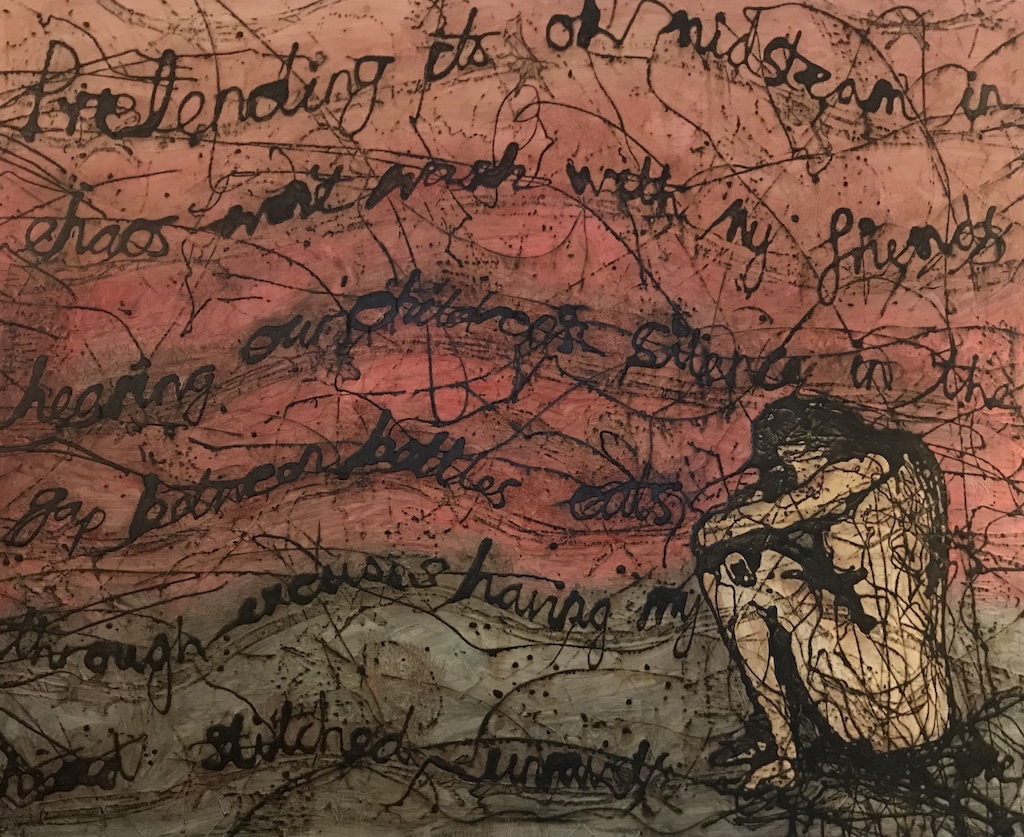 Empathy Circuit is a triptych of large paintings that explore women's stories. They aspire to create empathy for women's lived experience and mental health. Paintings use text and image to explore how our stories can visually share understanding of women's experience of home and children.

Red-dress Mummies is a series of large paintings that explore the strange juxtaposition in the English language of 'mummy' as a 'swaddled corpse and cuddly maternity' (A.S. Byatt). Red dresses are added to bring them back to life and add honour and value. They aim to infer that real life mummies need to understood rather than idolized or denigrated.
Lover's Letters were made for a specific site in the woods and the research and process recorded in a self-published book. Read more about the project
Objets-Textes are small sculptural assemblage works that combine found objects with writing. They propose we 'think through things' and explore our relationship with the physical world through stories and objects. There are over 100 small works and they have been shown singly or as installations around the UK including the RWA in Bristol. Find out more.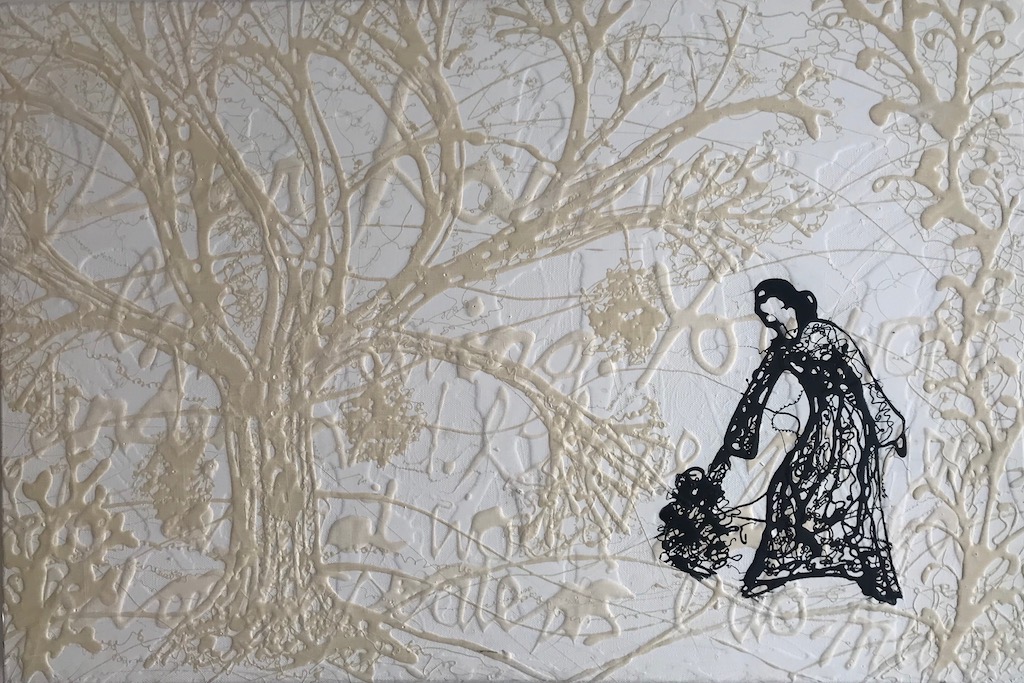 LIquid Selves are a series of monochrome paintings that explore the nature of Self. Made from 2006 in the Drill Hall Studios, Marazion, these paintings were made to promote the idea of everyone – but especially women as multiple. They are made with gesso and use dripped bitumen as a metaphor for fluidity and multiplicity.
Paintings were shown in shows and sold in various galleries around the UK including Marburae Gallery, Off the Shelf, Saltburn, the Art Lounge, Derby, Double Lives, Nottingham, Tactile Bosch, Cardiff, Redearth gallery, Devon, the Crypt Gallery, St Ives, Drawing the line, Hilton Young Gallery, Helsetine Gallery, with a solo show at Helston Museum Gallery, 2013.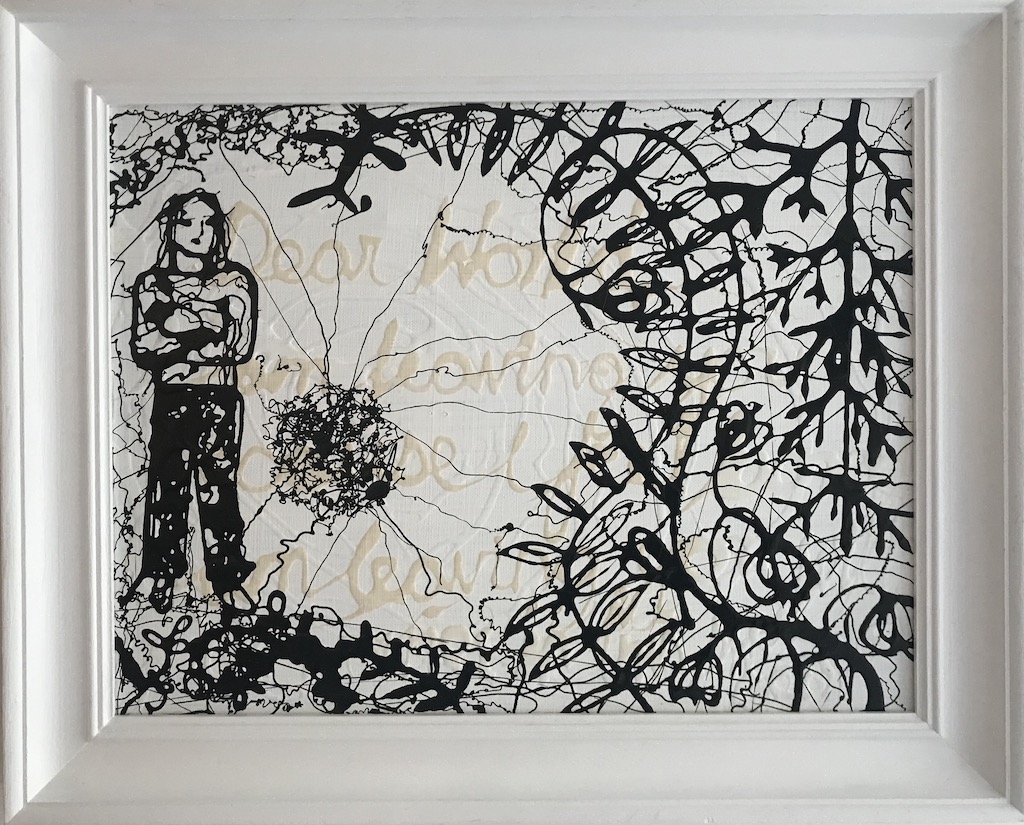 The titles of many of these monochrome paintings are made from combinations of pronouns to infer the multiple lives that we all lead. Figures are formed out freehand with bitumen dripped from a stick and often layered with gesso.

Many of the paintings use pattern to evoke texture, depth, dramatic interplay and domestic resonance – or explore the roles we all play during our lives.
Read my self-published book: Liquid Selves
Delpha has created many performance, film, and installation projects in 20 years of practising as an artist. Her current painting practice is influenced and informed by many these projects and social & political issues that affect women. More of her archive and films can be viewed online.
Have a look at Delpha's latest performance and mental health book project Theatre of the self published in 2021. Funded by Arts Council & Cultivator or view her latest news.