Contemporary paintings are socially engaged and tell stories about equality and visibility for women, mothers and carers.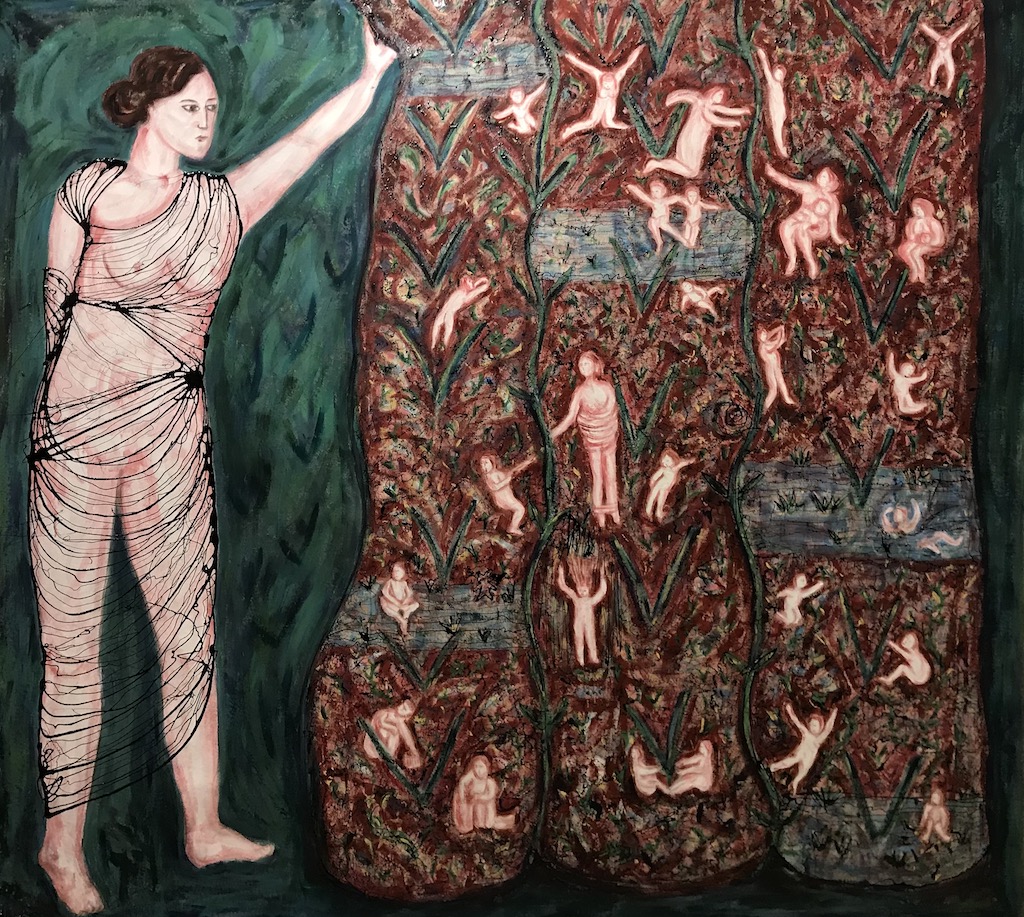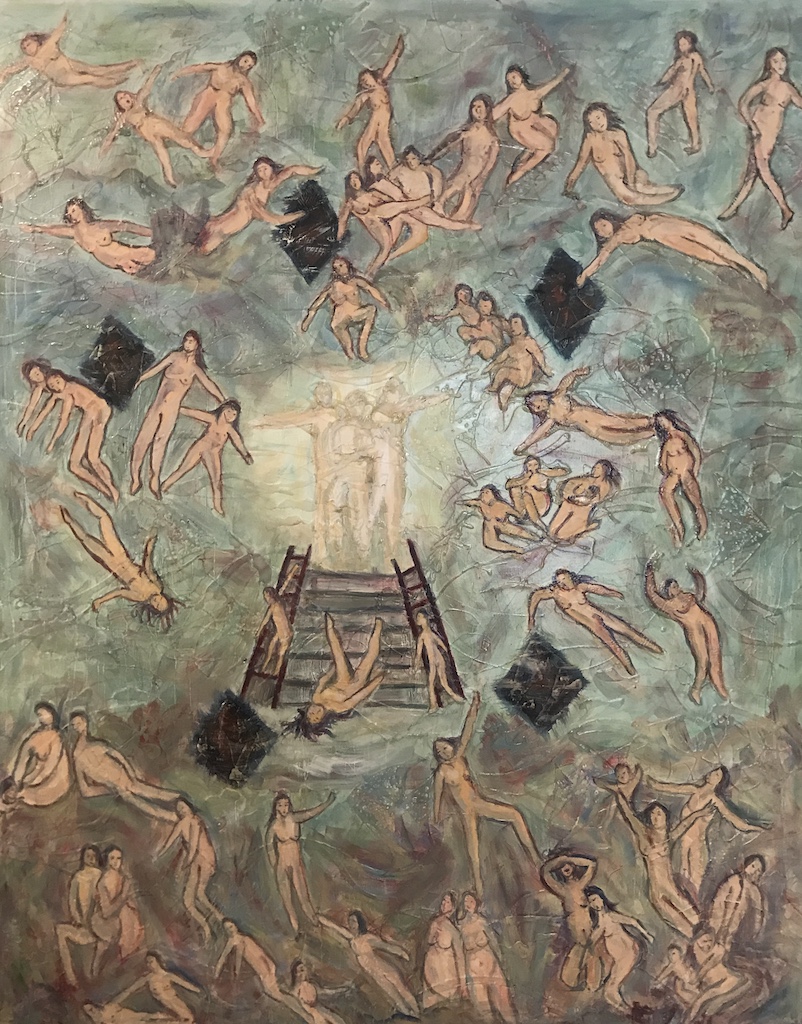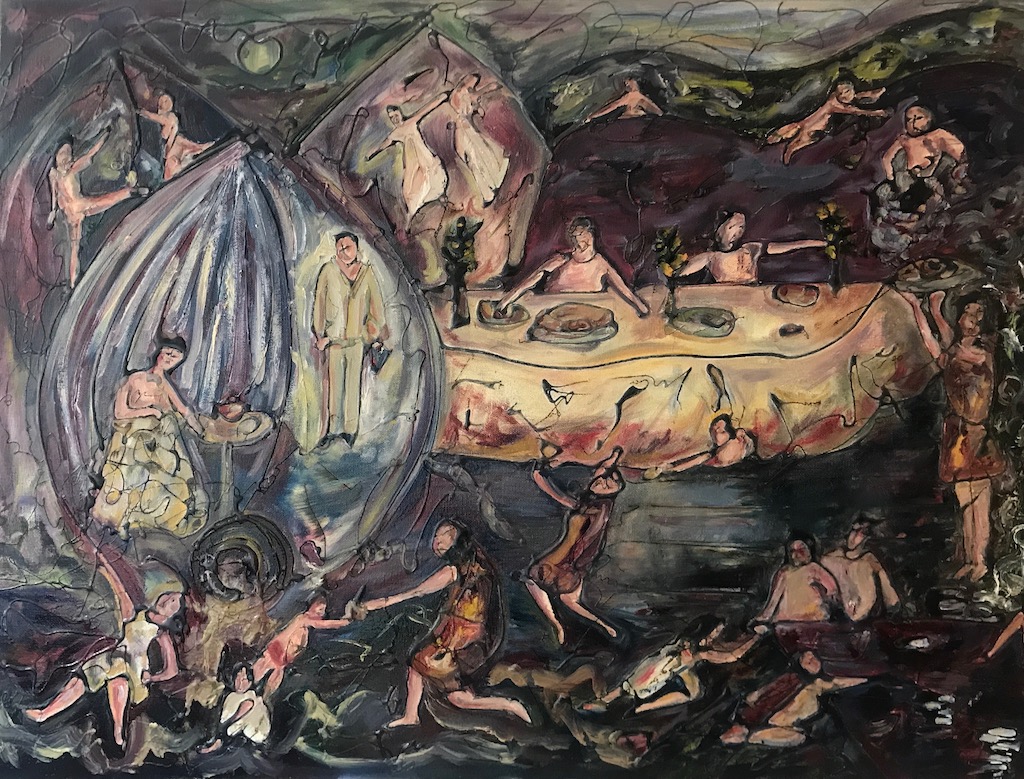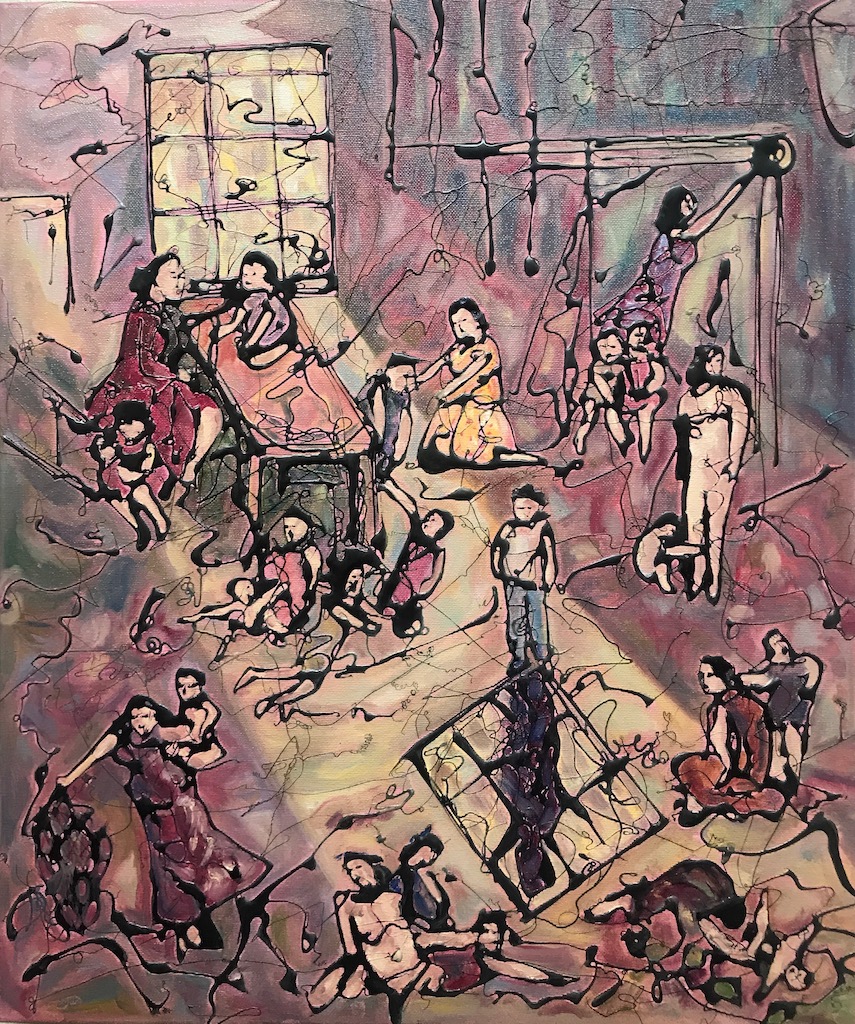 Read more about the stories behind new paintings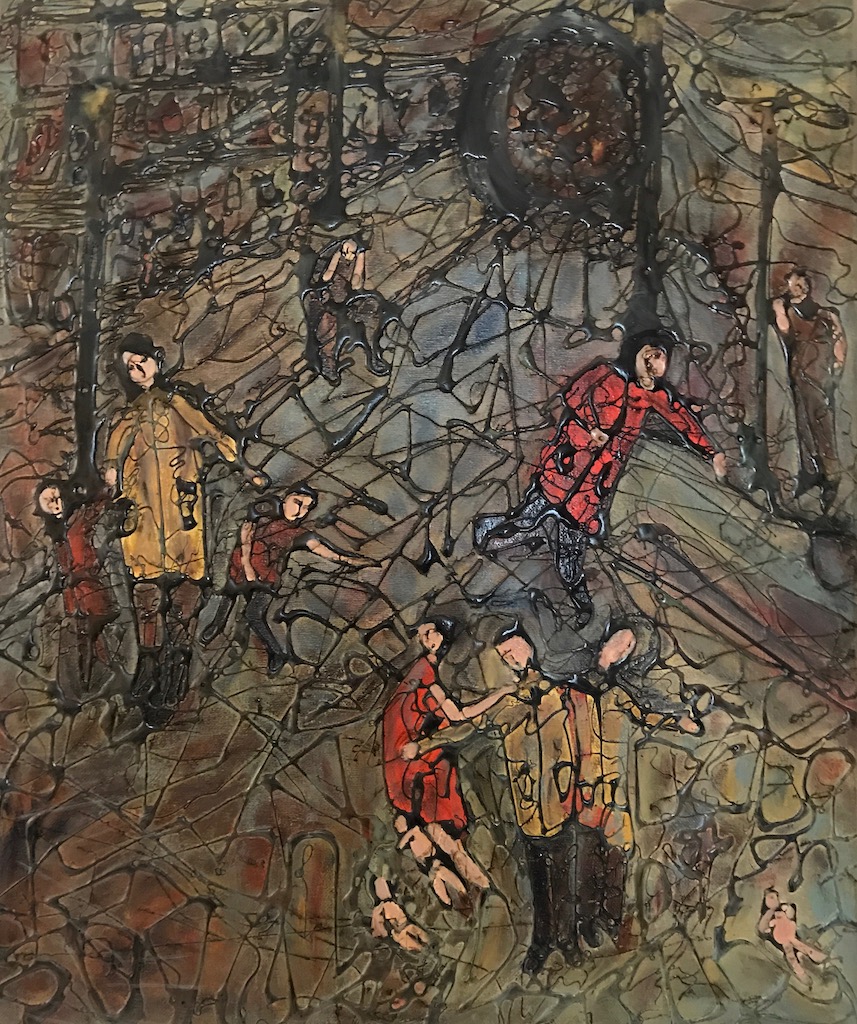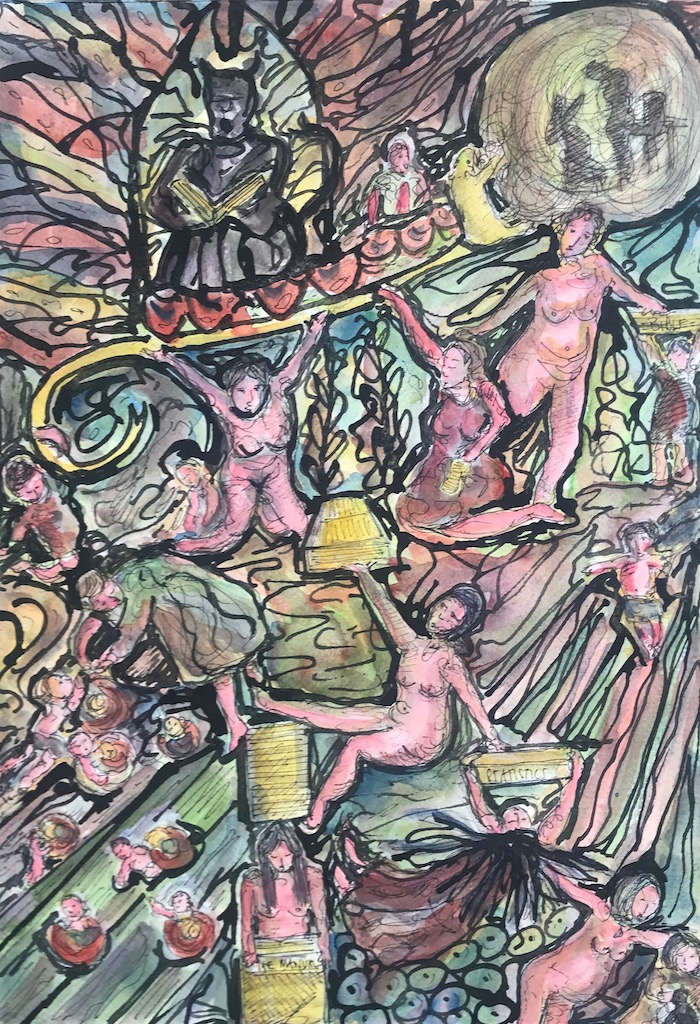 As a seasonal offer at the end of 2021, a series of small medievalesque acrylic canvases were made available for a special price. Proceeds went to support young parents in Cornwall as part of the Wild Parents project. There are still some available if you would like to get in touch and find out more.
Works on paper are available for sale or get in touch to arrange to visit my studio or enquire about prices for paintings on canvas.