– disobedient domestic sculpture-
Small, quotidian domestic found objects have their own resonances and language and are full of full of historical and symbolic accumulations. Fragmented clay figures are scaled to fit with and around these objects to create strange sometimes humorous dialogue. They are miniature combinages that are small enough to be held in your hand. Easily overlooked yet intimate, they are even promiscuous, chaotically embracing and rejecting commodity and desire.
Contra-punctual, ambivalent or traumatic they perform small promethean acts  – making reference in diverse ways to women, domesticity, motherhood or global issues. This scale and these materials mimic a high art aesthetic, but are made out of crap. I would if I could dedicate them to housewives and women who work in the home. They are 'monuments in reverse' to women– a bit like the unknown soldier, but smaller and unheard of.
Replacing silence, polyphony – many voices –  lie in the intersections between inter-texts woven between fragmented subjects and disparate materials. These are tiny monuments to often invisible women.
Catalogue of some of the sculptures
full list of works for Small Promethean Acts: works for SPA
In combination all of the sculptures are being made into an installation. News of proposed installation: http://www.delphahudson.co.uk/latest-projects/ More to follow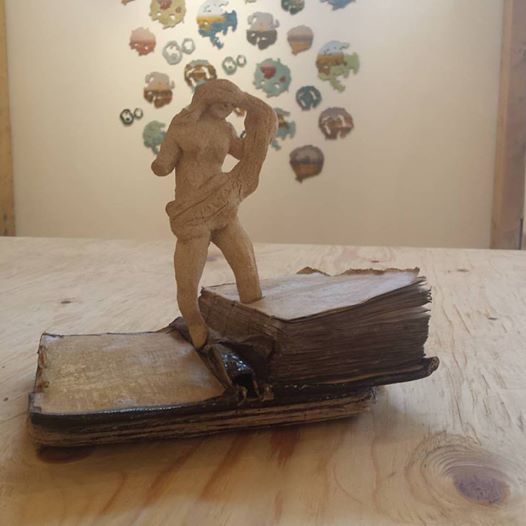 Spontaneous and disorderly the clay forms are made quickly in response to an object then follows the more prolonged process of drying, finishing and firing the form before combining it with the object.
Other projects where clay is used for performance and dialogue: What am I like?  Exchange Gallery, 2013